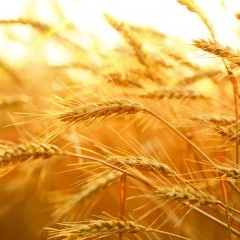 We're expanding! Looking for crop team associates!
Apply on-line at
Visit us online at:
www.krehereggs.com/careers-at-krehers
or
Contact Nicole Peracciny, HR Manager at
(716) 759-6802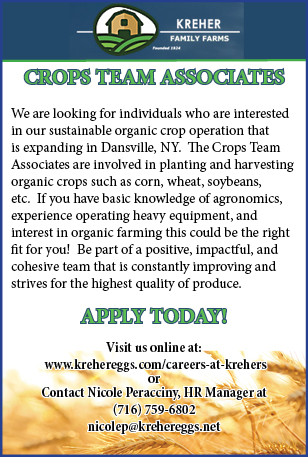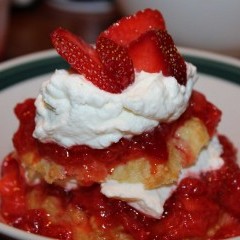 Delicious Strawberry Shortcake Awaits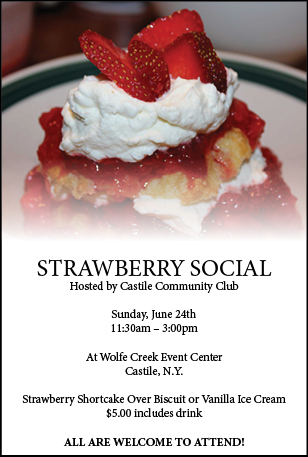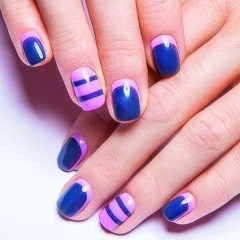 Bring a Friend and Save
Call 786-3590 to book your appt.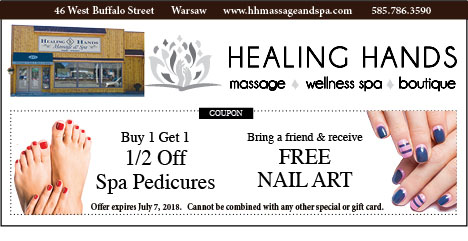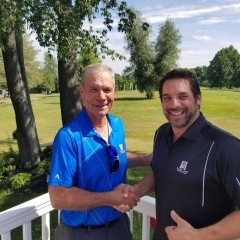 RIVELLINO
BECOMES OWNER OF THE CLUB ON SILVER LAKE
REALTOR AND ENTREPRENEUR JOE RIVELLINO
BECOMES OWNER OF THE CLUB ON SILVER LAKE
June 15, 2018 (PERRY, NY) — Most people think of Real Estate when they hear the name Rivellino, and today Joe Rivellino announced that he is now the owner of The Club on Silver Lake after purchasing the business from Rick and Cindy Fish. The duo have made plans for collaborating over the next few years, including the training of the new General Manager, Kent Breslin. "Kent brings 35 year of experience and versatility backed with a great personality," Rivellino stated, "we are very fortunate to have him join the team."
The Club on Silver Lake is in full swing and is one of WNY's premier golf course, restaurant and wedding venues. The public 18-hole championship course hosts many area golf tournaments each year for various organizations and benefits. The restaurant offers a full service bar and is located on the shores of Silver Lake. We offer both indoor dining (when the weather turns cool) and outdoor dining on our multi-level deck.
Nestled equally between Buffalo and Rochester, The Club on Silver Lake is a convenient destination for a day of golf, relaxing on the deck with a great meal or even taking advantage of our Townhouses with attractive Stay-N-Play packages!

"Our mission is to provide people great hospitality and a relaxing, fun experience, whether it be to spend a weekend with us or just joining us for a scrumptious meal!", Rivellino states.
For more information please contact us at 585-969-4001 for The Club restaurant and 585-237-0462 for the Pro Shop or visit us on the web at silverlakecountryclub.net
Where Family Is Treated Special and Everyone Is Family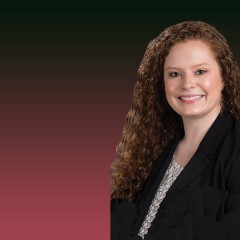 Welcome Dr. Ashley Scofield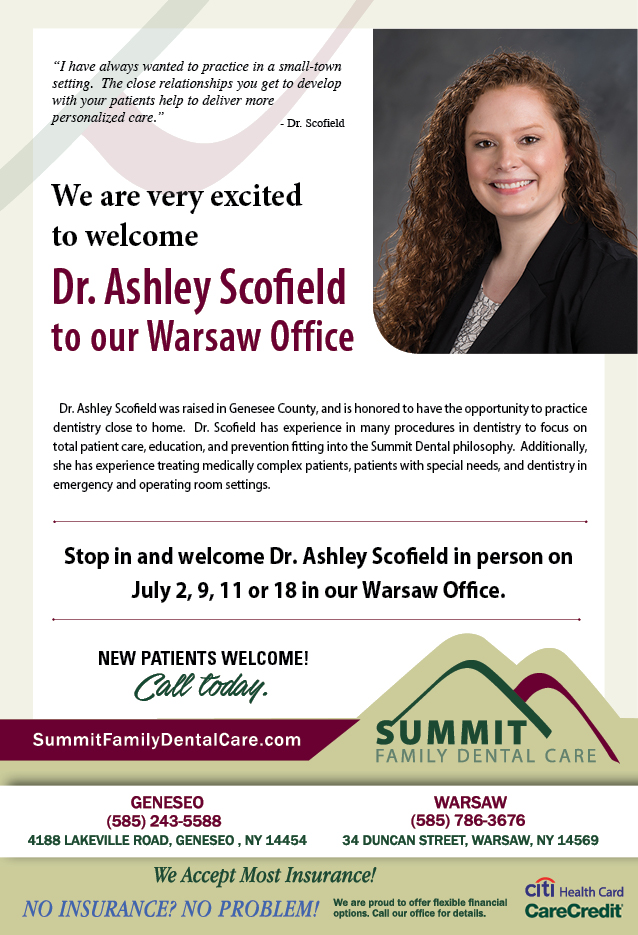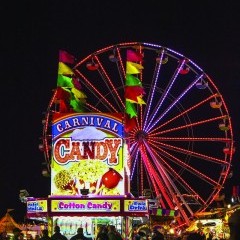 Come join the fun!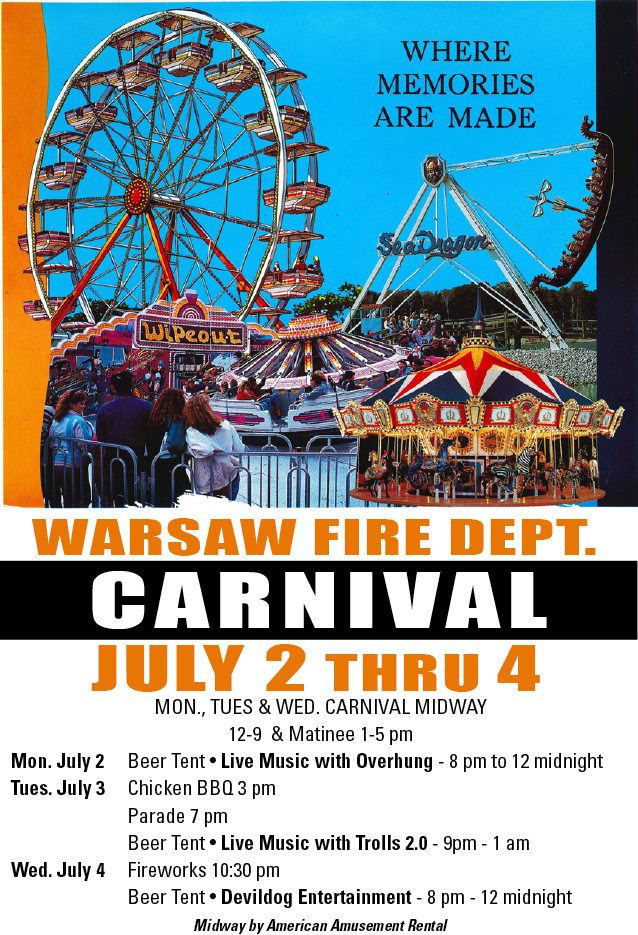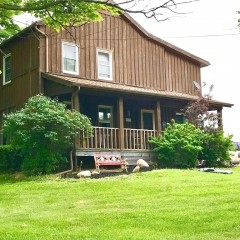 Join us for an open house.
View all our listings at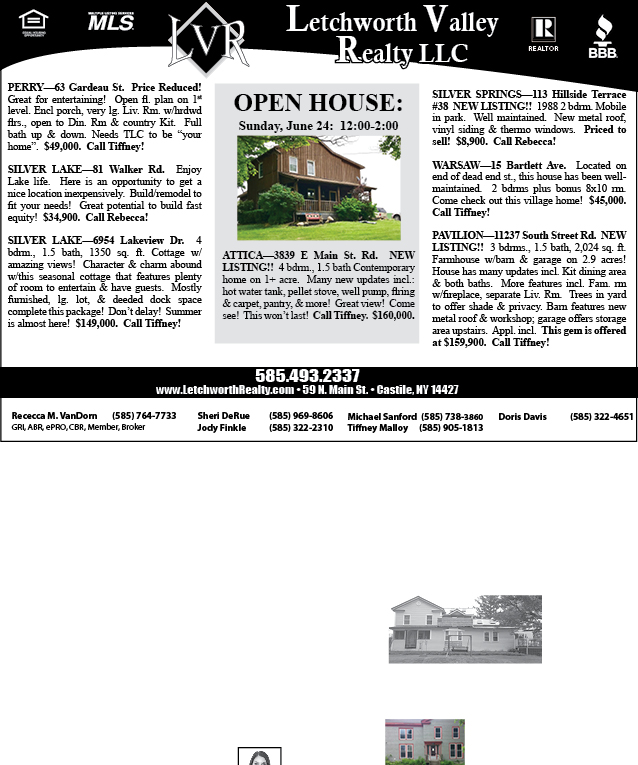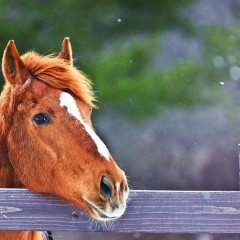 Love to show horses?

Payback in all classes!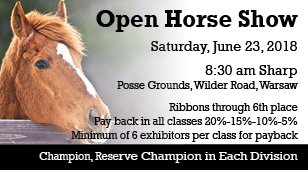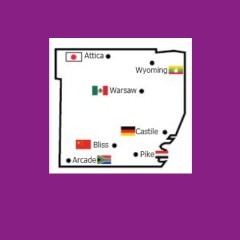 Explore the world at
Wyoming County Libraries
What a great way to explore different cultures. Your kids with love participating in this unique experience. Sign up now at your local libary,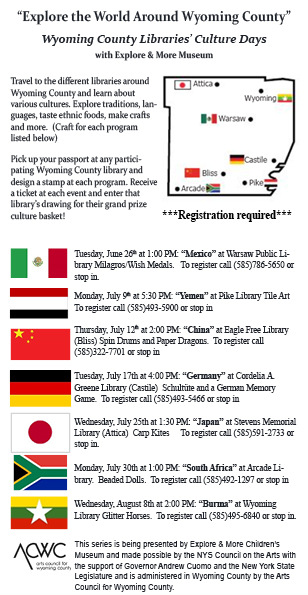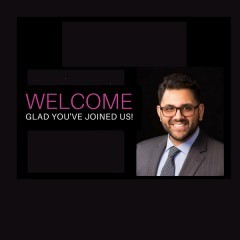 Welcome Sunny!
Looking to sell your home? Call Sunny!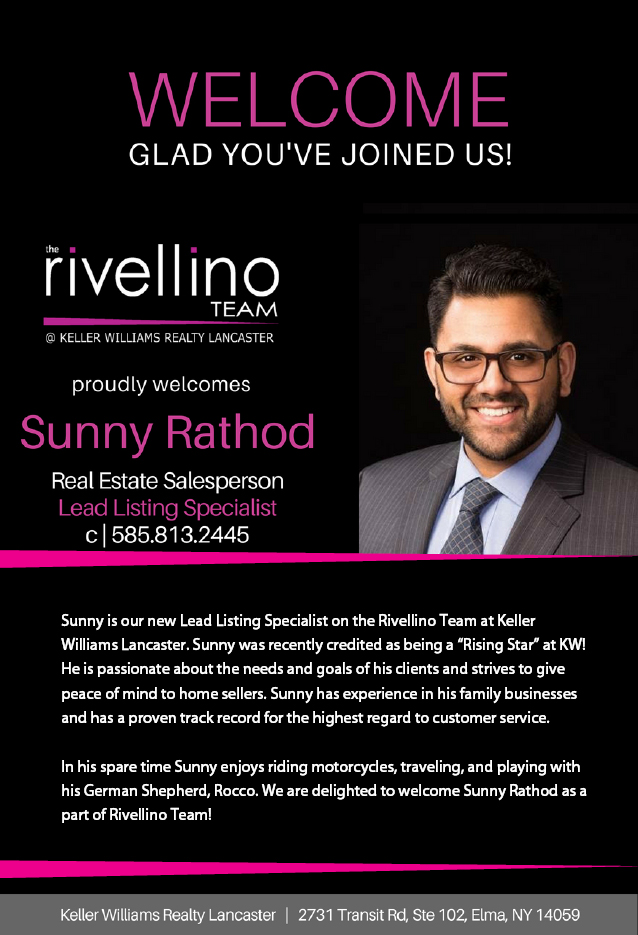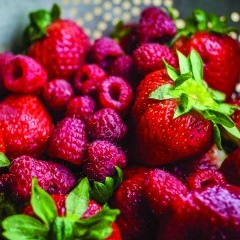 Did someone say strawberry shortcake?
Join us for our annual strawberry social.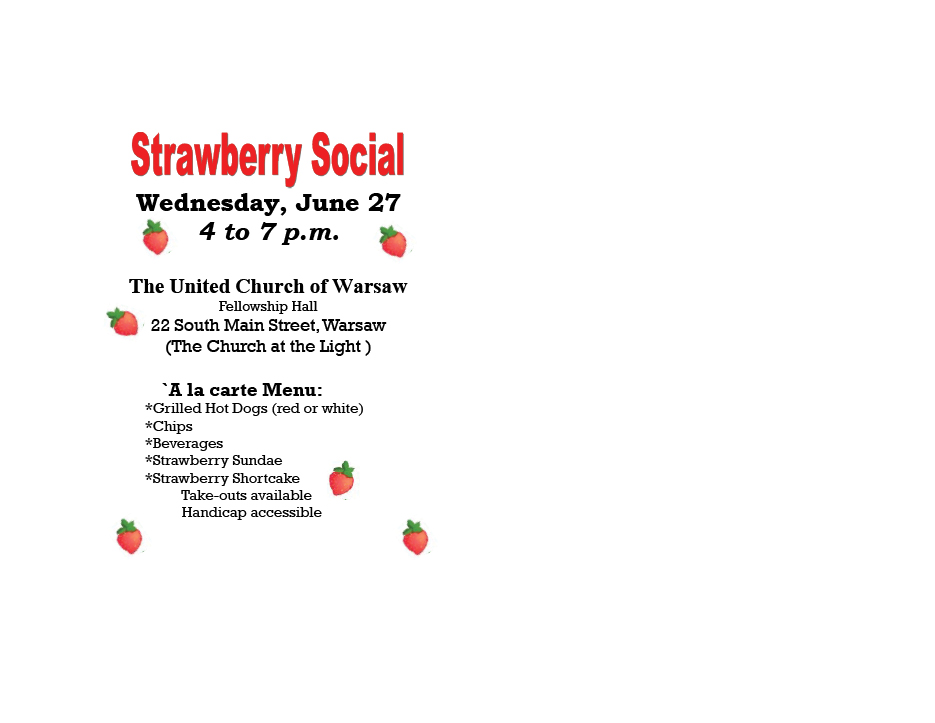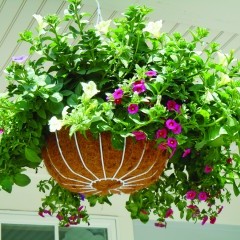 BOGO Plants!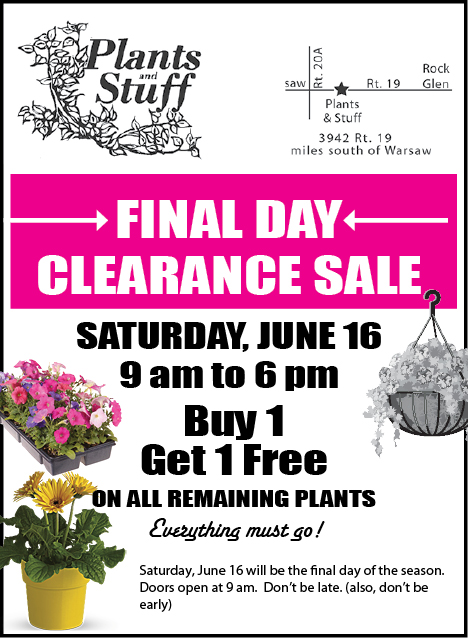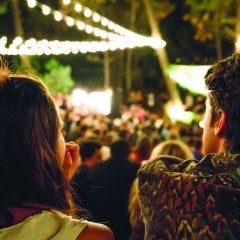 Fun to be had in the park!
Join us for fun, food and live music.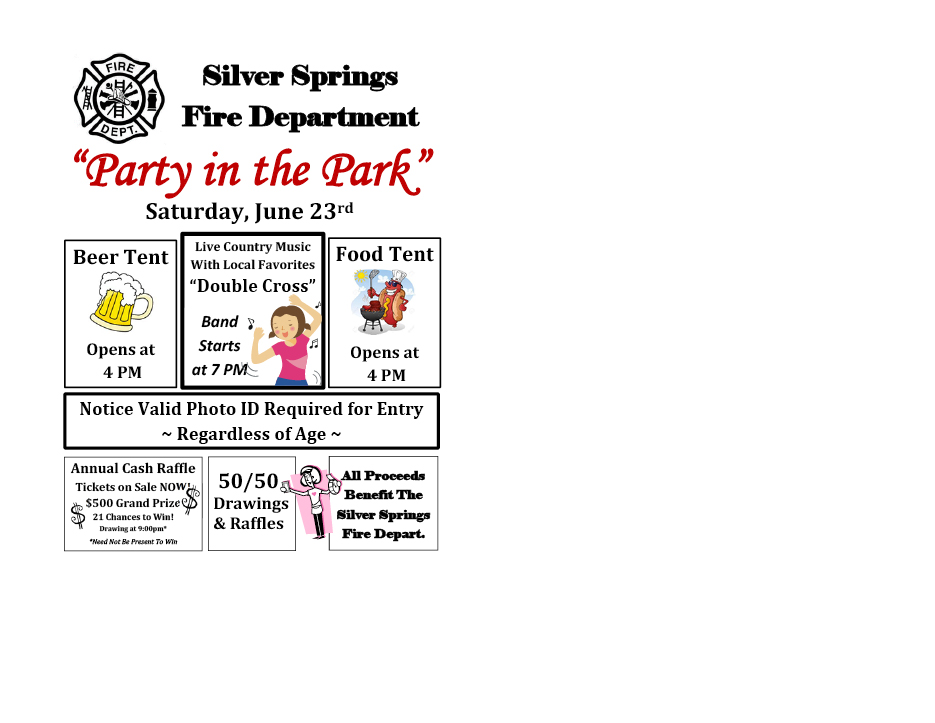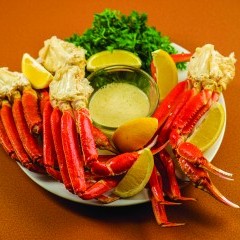 Save and treat day to a dinner buffet!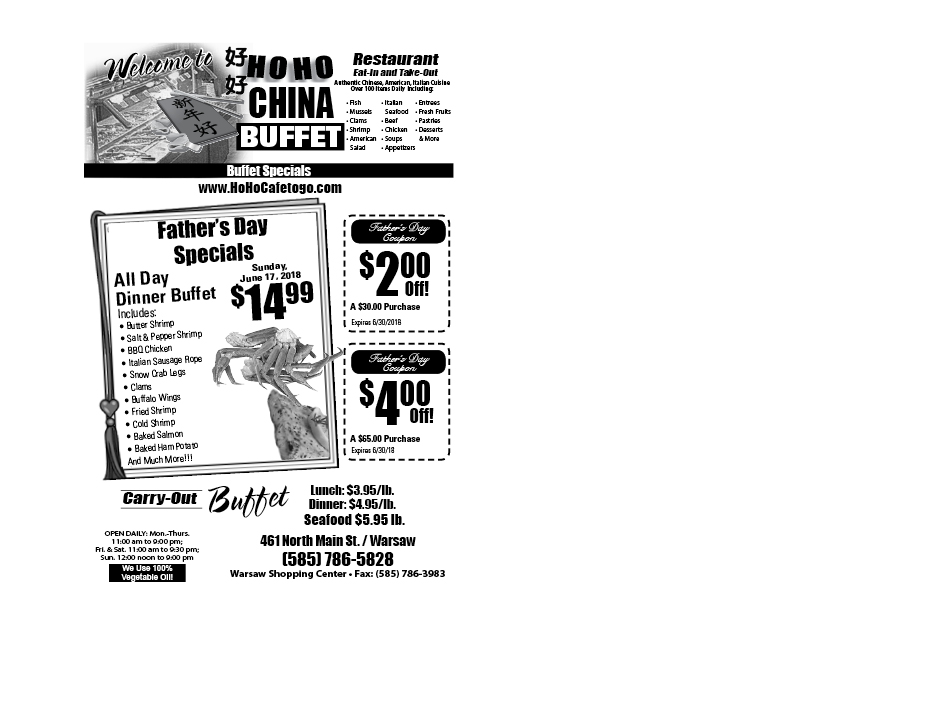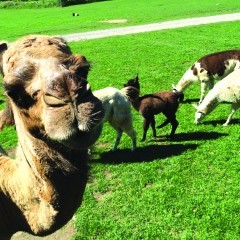 Safari and Dinner Tours
Adventure awaits at Hidden Valley Animal Park. Call 585.535.4100 for more information or visit
http://hiddenvalleyadventure.com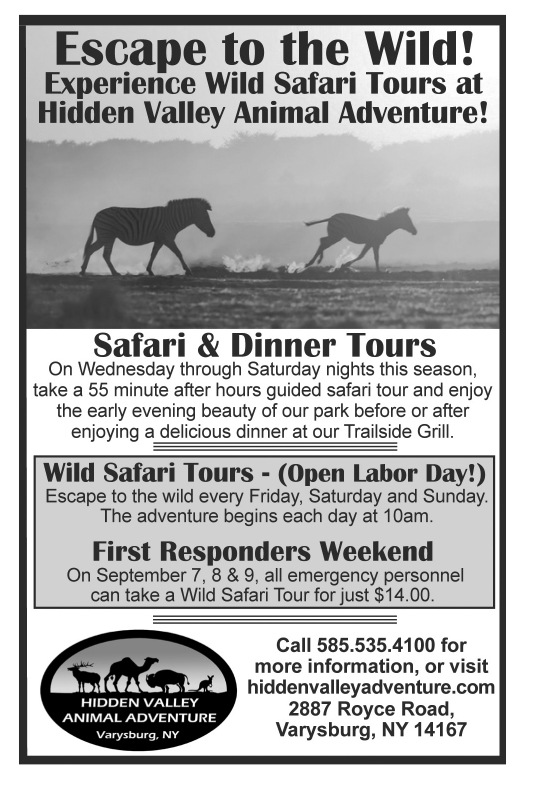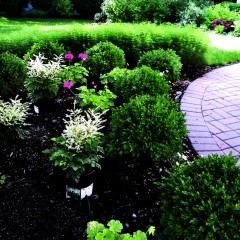 Black Mulch is Here!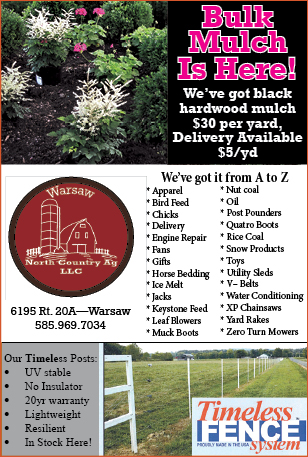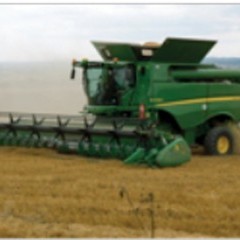 Need help harvesting? Call us!
Call lus at 585-356-2758.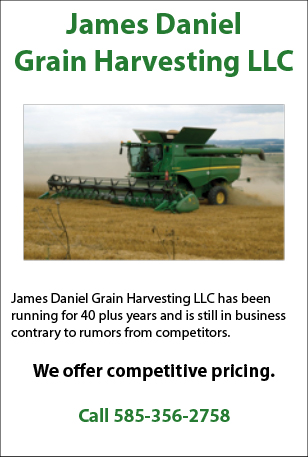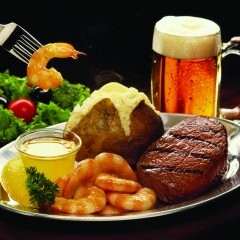 Treat Dad to a Great Dinner
For reservations call 585-237-3160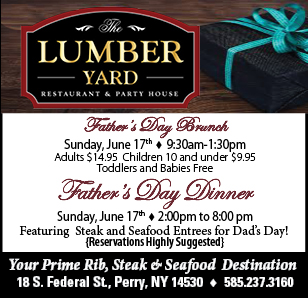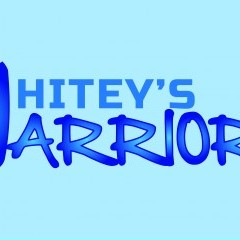 Benefit for Jeff White
For more information call:
Tracy 585-749-1539
Alexsis 585-689-0571
Patty 585-259-9775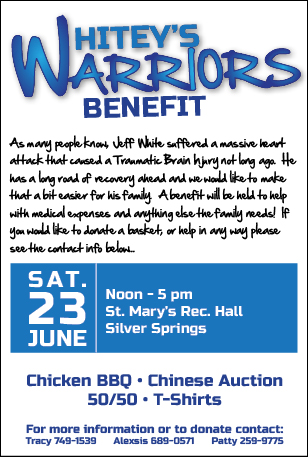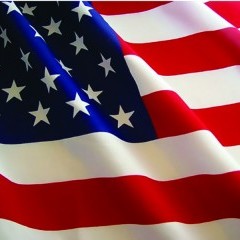 Join us.....
Come out and see these candidates.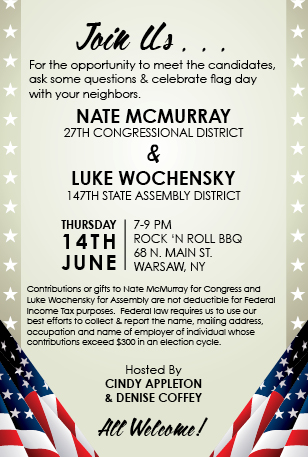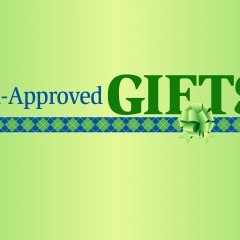 Father Day Gift Ideas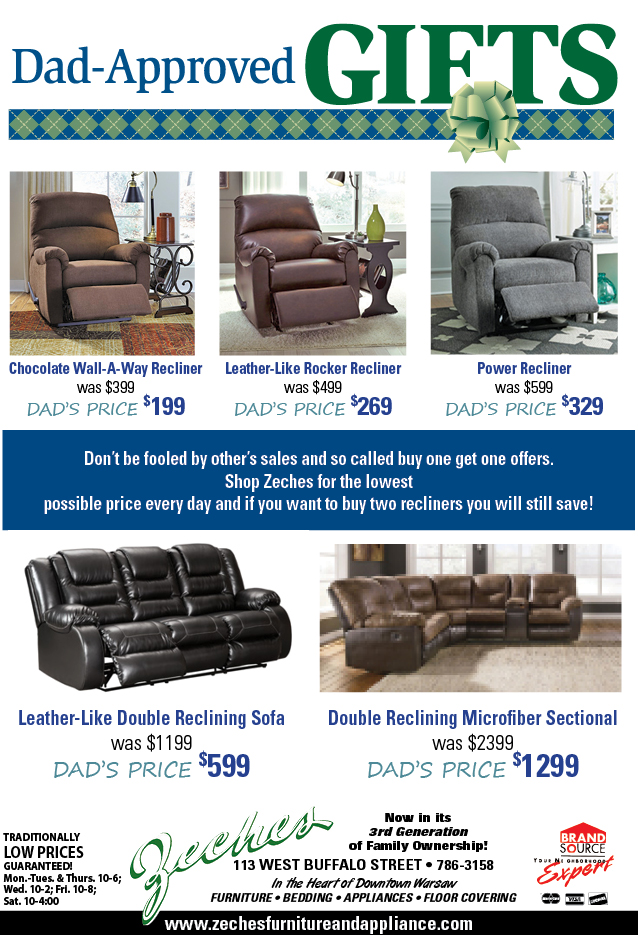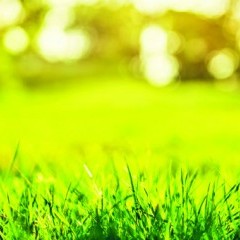 Get a great looking lawn!
GIve Jason a call to get your lawn in tip top shape. 585-493-9668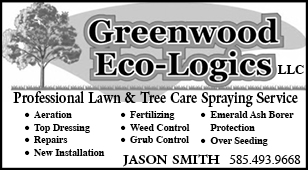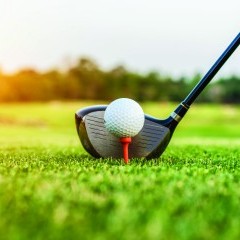 It's time to register for the
Max J. Stoffer Memorial
Contact Brian Hill 585-689-3946 or Val Lundy 585-689-4023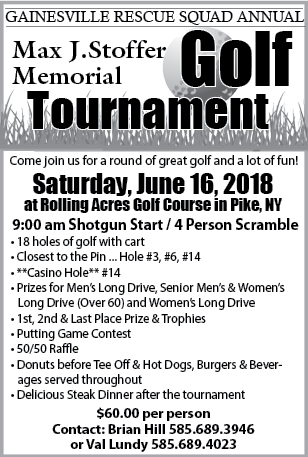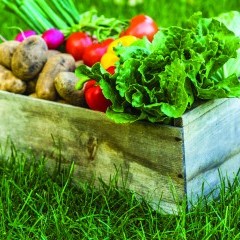 Help your neighbors by planting a little extra in your garden.
Save the date!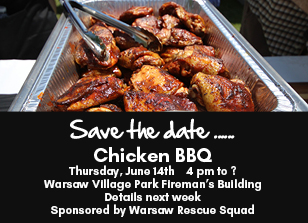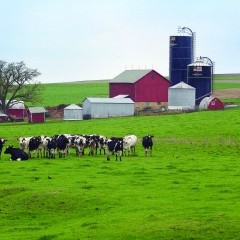 A Day of Fun for Everyone
For more information call Kelly at 585-786-0307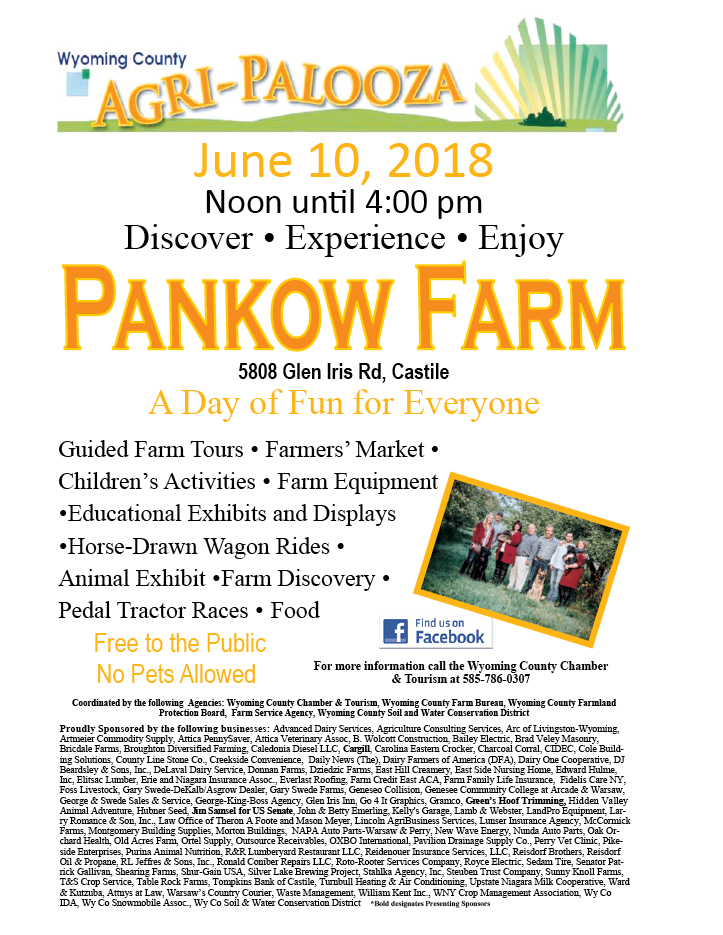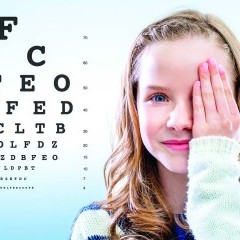 Time for an eye exam?
Go see Dan and Chrissy at Warsaw Opticians. They will set you up with an eye exam and a great pair of glasses.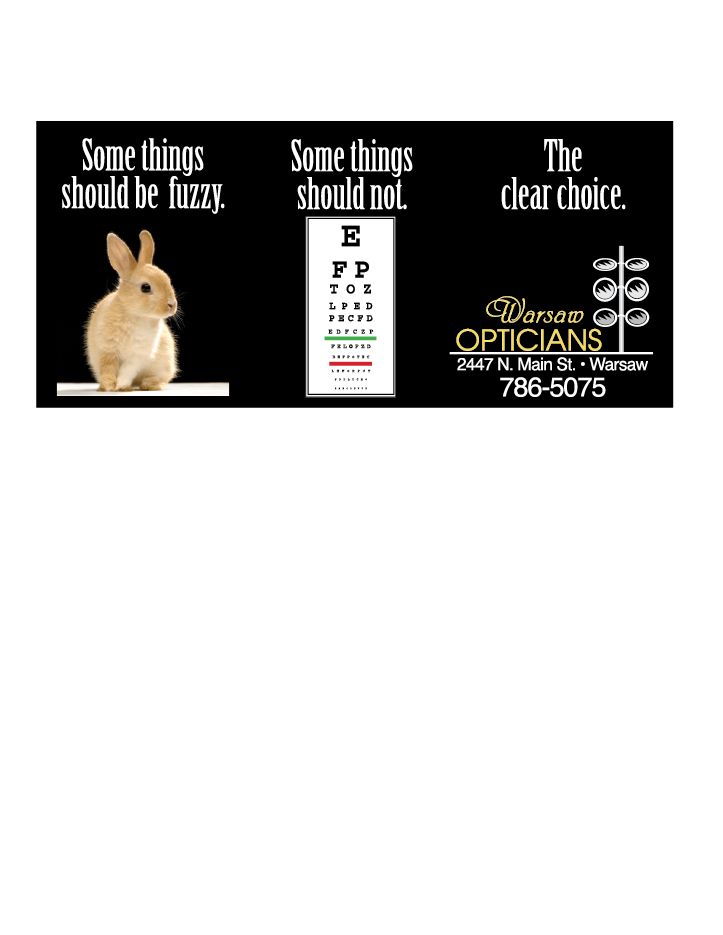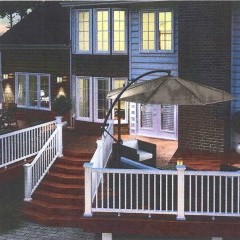 Stop by for a BBQ and see Fiberon Decking.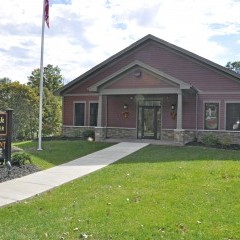 Need a place to have a party?
It's a great night for a movie
Movie Trailers:
SOLO: https://www.youtube.com/watch?v=jPEYpryMp2s
AVENGERS www.youtube.com/watch?v=6ZfuNTqbHE8
DEADPOOL 2
http://www.youtube.com/watch?v=D86RtevtfrA
SUPER TROOPERS 2
www.youtube.com/watch?v=eEed-o8fVpM