2 bdrm. Apt
FOR RENT: Lower 2 bedroom apartment-26 Genesee
Street, Perry. $500/month plus utilities and security deposit.
References required. NO PETS. 237-2108
2 Bedroom Lower
FOR RENT, SILVER SPRINGS: 2 bedroom lower. NO
PETS! Lease, references, and 1-month security required.
Major appliances and ALL utilities included. Laundry facility
available on premises. $650/month. Available Sept 1! 786-
2954
Downtown Warsaw
FOR RENT-DOWNTOWN WARSAW: 1 bedroom upper
apartment. $550/month + utilities. 1 year lease, NO PETS.
585-447-1265
2 Bedroom Upper
FOR RENT-DOWNTOWN WARSAW: Large 2 bedroom
upper apartment. $650/month + utilities. 1 year lease, NO
PETS. 585-447-1265
2 BEDROOM LOWER APARTMENT
$600/month includes water and garbage. Fully renovated
with new carpeting/flooring throughout. Washer/dryer hook-
up. Available immediately. NO PETS! Security deposit and
references required. Call 585-738-4189 and leave a mes-­
sage.
Large 4-5 bed/ 2 bath house
FOR RENT IN THE VILLAGE OF WARSAW: Large 4-5 bed/
2 bath house with single attached garage. Stove, refrigera-­
tor, washer/dryer hook-up, recently remodeled. $1,100/
month + utilities/security. Call Jay @ 233-4158.
One Bedroom Upper
APARTMENT FOR RENT-VILLAGE OF WARSAW: One
bedroom, $500/month plus utilities. Call 585-786-3614 or
email tammyryan@kw.com for your application.
1 BEDROOM
1 BEDROOMAPARTMENT FOR RENT NEAR WARSAW:
Stove, refrigerator, mini-blinds, quiet location. Excellent
condition! No pets. 786-5793
Upper 1 Bedroom
FOR RENT: Upper 1 bedroom apartment in Rossburg
(located between Portageville and Fillmore). Stove, refriger-­
ator and washer/dryer on site. $425 plus utilities and secur-­
ity. Call Jay @ 233-4158.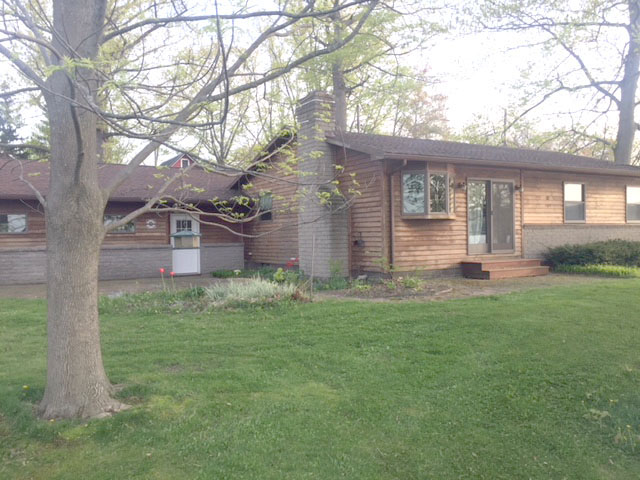 SUMMER LAKE HOUSE VACATION RENTAL:
Beautiful ranch home on Silver Lake near Letchworth State Park.
Weekly rental-sleeps 8, private, great view! Call/text 585-813-2676.
Family Coming To Town?
Water Front Cottage For Rent
Weekly Rentals Available
Four bedroom, 2 bath. Sleeps 12. Two bedrooms have king beds, two bedrooms have two twins and one queen bed. Sit back and relax on the large screened in porch. Walk to the Club on Silver Lake and enjoy dinner or golf. $1,500/week. Email for more information: colleen@warsawpennysaver.com