Featured Employment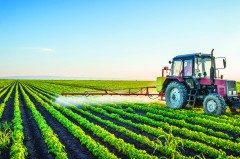 Field Enumerator
HELP WANTED: Field Enumerator (Intermittent, part-time work) to interview agricultural producers in Wyoming County for the National Association of State Dept. (NY) of Agriculture. $11.53 per hour starting salary plus mileage (currently .58 cents per mile). Must have valid drivers license & reliable transportation. Some travel & phone work required. Some agricultural background desirable, but not essential. EOE. if interested contact Lorraine Holtz at 716-652-7201 evenings.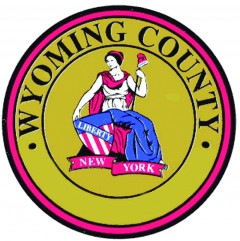 WYOMING COUNTY COMMUNITY HEALTH SYSTEM
Join an outstanding team of healthcare professionals and enjoy an
exceptional benefit package!
RPN – Nursing Supervisor - Acute
Per Diem/Night Shift. Must be licensed and registered as a RPN in New York State. One (1) year experience is preferred.
DIETARY: Food Service Helper PT .
$12.88/hr. starting wage - Serving, cleaning, dishwashing and other duties as assigned.
C.N.A's, PT and FT– SNF – 12 Hour Shifts - $14.74/hr. starting wage
LPN – Skilled Nursing Facility – FT and Per Diem/Current NYS license as an LPN.
REGISTERED NURSES – ER, OB, MED Surg/ICU
Full-time, part-time and Per Diem positions available. Must be licensed and registered as a RPN in New York State. One (1) year experience is preferred.
Deputy County Highway Superintendant
Building Maintenance Worker
Wyoming County Human Resource
Thomson Hall | 338 North Main Street |Warsaw, NY 14569
This institution is an equal opportunity provider and employer TDD 800 662 1220
Business Team Leader
Are you looking for a new place to call your home with a caring team?
Are you looking for a brighter future working for a business with an amazing vision?
If so, then take the next step in your career and visit summitfamilydentalcare.com to see our vision of dentistry and read what we are all about.
Being a practice of continual growth, we are always looking for the next great talent to enhance our outstanding team. If you are looking for an environment that values you, has team involvement, high energy and stability, our office is the place to be! We are looking for exceptional applicants for Business Team Member that are eager to learn advanced skills in their area of expertise, Excellent communication, vibrant attitude, team values, and organization skills are required to be able to provide the 5-Star experience that we offer to our patients.
Submit your resume to nancyjohulme@gmail.com
to see what our practice is all about and learn more
about Summit Family Dental Care and our
exceptional benefits package. Experience preferred.