Featured Employment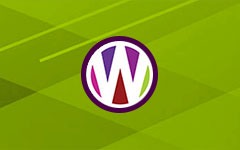 Select Door: Woodworkers
Select Door in North Java
• Entry Level Woodworkers
• Entry Level Custom Workers
• CNC Operators/Programmer
• Drafters
Select Door has positions open for
• Entry Level Woodworkers
• Entry Level Custom Woodworkers
• Customer Service Agent (Inside Sales)
We are the leading designer and manufacturer
of premium grade hardwood doors.
Education and Experience:
• High School diploma or G.E.D. is a plus
• Experience in woodworking is a plus
Knowledge, Skills and Abilities:
• Basic knowledge of woodworking or carpentry
• Able to operate and set up all equipment
• Good math skills • No lifting restrictions
• Safe work habits • Input details/data into the ERP system
• Produce accurate and complete quotes, customer orders
and shop orders • Phone, social media and e-commerce
sales, support and customer service
Please send resume to: karen.kolesar@selectcustomdoor.com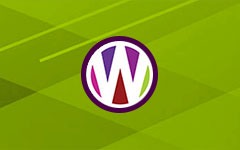 Attica Central School - Teachers Aide
ATTICA CENTRAL SCHOOL DISTRICT
EMPLOYMENT OPPORTUNITIES
POSITION: Teacher's Aide
QUALIFICATIONS: Wyoming County Civil Service Eligible
High School Diploma/GED
Ability to support a student with Multiple Disabilities
Must be able to assist student mobility and communication
SALARY: $12.50/hour
BENEFITS: Health Insurance, Paid Holidays,
Accumulative Sick and Personal Leave, NYS Retirement
TO APPLY: Complete a Wyoming County Civil
Service Application, include additional documents (letter of intent, resume, list of
references) and send to Mr. Bryce Thompson, Superintendent (address below).
APPLY BY: January 19, 2021
Application Forms can be found on our website
http://www.atticacsd.org under the District Info tab, Employment
Opportunities. Any questions may be referred to:
Mr. Bryce Thompson, Superintendent
Attica Central School District
3338 East Main Street
Attica, NY 14011
Phone: 591-0400 ext. 1000
ATTICA CENTRAL SCHOOL DISTRICT IS AN
EQUAL OPPORTUNITY EMPLOYER.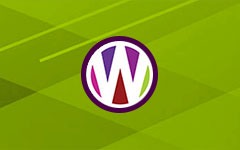 WCS School Monitor & LT Physical Education Substitute
WARSAW CENTRAL SCHOOL
NOTICE OF VACANCY
POSITIONS:
1. School Monitor, Full-time (10-Month)
2. LT Substitute Physical Education Teacher (2/18-6/3)
QUALIFICATIONS:
1. Civil Service Qualifi ed
2. NYS Certifi cation Preferred
OTHER INFORMATION:
1. $12.50/hour with benefi ts per WSSA Contract
Start ASAP
2. Per Board Policy and Resolution
SEND:
1. Letter of Interest and Resume
Civil Service Application w/WarsawCSD
Supplemental Application
(see website: warsawcsd.org)
Professional references
2. Letter of Interest and Resume
Warsaw Central School Application
(see website: warsawcsd.org)
Professional references
APPLY TO:
Tamarah R. Plotz, District Clerk
Warsaw Central School
153 W. Buffalo St
Warsaw NY 14569
tplotz@warsawcsd.org
APPLICATION DEADLINE: January 22, 2021
WARSAW CENTRAL SCHOOL IS AN EQUAL OPPORTUNITY EMPLOYER
Posted January 13, 2021, Warsaw Central School District