Featured Employment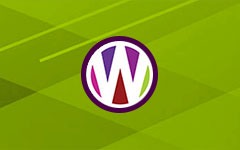 Letchworth Central School Job Openings
LETCHWORTH CENTRAL SCHOOL
NOW HIRING
BUS DRIVERS
Letchworth & Perry sites
10 Months
$18.50-$30/hr
CUSTODIANS (2nd & 3rd Shift)
12 Months
$16-$18.50/hr
CLEANERS (2nd & 3rd Shift)
12 Months
$15-$17.50/hr
SR AUTOMOTIVE REPAIRMAN
Diesel Mechanical Experience Required
NYS CDL License Class B and P and S endorsements
Will train for S endorsement
12 Month
Salary: $19.50-$31.00/hr. (Commensurate w/experience)
Start Date: 12/4/23
Deadline to apply: 11/27/23 at 12:00pm
BENEFITS PER CONTRACT
Continual Recruitment – Substitutes:
Teacher, Teaching Assistant, Teacher Aide, Cleaners,
Bus Drivers, Food Service Helper
TO APPLY: Submit application or resume to:
District O  ce
Letchworth CSD
5550 School Rd
Gainesville, NY 14066
COME JOIN OUR TEAM!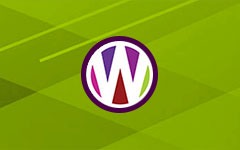 Lawn & Odd Jobs
WANTED: Young man or two 16-18 plus an adult with car--
pentry skills to help maintain lawn and odd jobs after school
and some Saturdays. Pay per work ethic, dependability, and
honesty. Call 607-590-6168 to apply. 10-20 hours/week.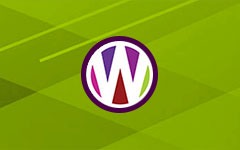 Wyoming County Community Health System Employment
Wyoming County Community Health System Employment
CNA's $19.14 - $24.10 per hour
LPN's $22.58 - $31.30 per hour (Orthopedic Clinic, Dialysis Clinic,
Medsurg, Operating Room and Skilled Nursing Facility)
RN's $33.36 - $58.17 per hour (Emergency Dept., Intensive Care
Unit, Medsurg, Operating Room and Skilled Nursing Facility)
Physical Therapy Assistant - $22.84 - $25.75 per hour
Respiratory Therapist - $32.52 - $43.99 per hour
Unit Helpers $13.13 - $14.34 per hour
Hospital AideS $16.19 - $18.08 per hour
Telephone Operator - $16.19 - $18.08 per hour
Social Work Assistant - $21.83 - $24.96 per hour
Director of Surgical Services $90,000 – $115,000 per year
Medical Billers - $18.52 - $20.87 per hour
Cleaner - $16.19 - $18.08 per hour
Benefits Include:
• Health & Dental Insurance
• NYS Retirement
• Deferred Compensation Plan 457
• Worker's Compensation & Disability Insurance
• Vacation, Personal & Sick Days PLUS
• 10 Paid Holidays
• Longevity & On-Call Pay
• Shift Differentials ($2.00 per hour for 2nd shift & $3.00 per
hour for 3rd Shift)
• Additional Benefits: Clinical Ladder, Shift Incentives & Free Parking
Please call Wyoming County Human
Resources for more details at (585) 786-8830
or visit our county's website at
www.wyomingco.net