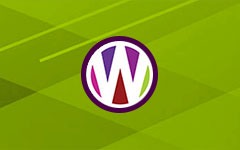 Nurses Aides In Home Care
HELP WANTED: Nurses Aides to care for mother and
daughter in their own home in Silver Springs. They both have
been living in a nursing home until they can find aides to take
care of them at home. Both are disabled and cannot walk.
Call 786-2233 ask for Jan in the Blue Unit.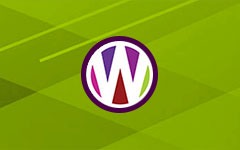 Apartment Maintenance Help Wanted
HELP WANTED: Local apartment owner looking for an indi-­
vidual experienced on painting, landscaping, and general
maintenance. P/T work starting between $15-$20/hr. Must
have own transportation, be hard working, and self motivat-­
ed. Call Jay 585-233-4158.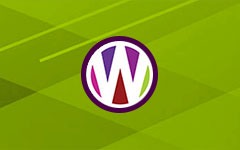 Youth Services Librarian - Perry Public Lib.
Perry Public Library: is looking for a Youth Services Li-­
brarian. Position requires Bachelor's Degree, MLS preferred.
Complete job description available at perry.owwl.org. Appli-­
cations must be submitted by November 5th to
perrylibrarydirector@owwl.org.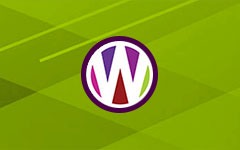 Cow Handler/Loader
HIRING: Person with experience handling cows. Hoof trim-­
ming operation looking for a loader. Must have vehicle. Call
or text 585-269-9587.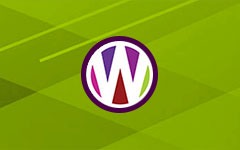 Town of Genesee Falls Highway Dept. MEO
Town of Genesee Falls Highway is hiring full time MEO
position. Must have CDL License. Send resume to Town
of Genesee Falls, 6673 Church St., Portageville, NY
14536. Applications must be in by October 14th, or call
716-984-6210.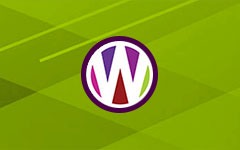 Feed Animals on Dairy Farm
PERSON NEEDED TO MIX FEED AND
FEED COWS ON LARGE DAIRY FARM
Must be very dependable with attention to detail.
Loader and tractor driving experience essential.
Good pay and benefits.
Apply in person at
DZIEDZIC FARMS
6884 Younger Road, Bliss
585-322-7237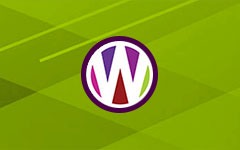 NYS Workforce
Join the
New York State Workforce
The Finger Lakes DDSO is seeking LPNs.
Monroe, Livingston, Steuben, Wyoming,
Yates and Wayne Counties
As a Direct Support Professional!
Salary range: $33,631 to $46,103
As a Licensed Practical Nurse (LPN)!
Salary range: $41,653 to $50,662
Minimum Qualifications: Must have a current
license and registration to practice in New York
State, or a limited permit to practice in NYS, or
an application on file for a limited permit to
practice in NYS.
*Salary includes $2,000 geographical differential.
Monroe, Livingston, Steuben, Wyoming, Yates,
Ontario and Wayne Counties
Minimum Qualifications: High school diploma
or GED equivalent; you must have a valid
license to operate a motor vehicle in New York
State at the time of appointment and
continuously thereafter
For more information: Finger Lakes DDSO Human
Resources Office: (585) 461-8818
E-mail: opwdd.sm.fl.hiring@opwdd.ny.gov
NYS Office for People With Developmental Disabilities
(OPWDD)
Office of Human Resources
Finger Lakes DDSO, 620 Westfall Rd., Rochester, NY 14620
An Affirmative Action/Equal Opportunity Employer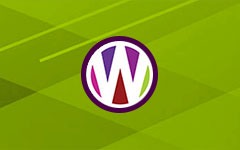 Office Manager - Pavilion Drainage Controller
OFFICE MANAGER
Position is full-time for company in the
highway construction industry. Advanced
Microsoft Office ability required. Must
be detail-oriented with ability to multitask
as well as work in a team environment.
Manufacturing, contract and material
certification knowledge helpful. Salary
based on knowledge/experience with
benefits fully paid by company.
Send resume to Pavilion Drainage Controller,
P.O. Box 219, Pavilion, NY 14525
or e-mail to timothy@pavdrain.com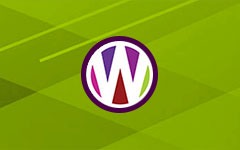 Warsaw Central School Openings
Warsaw Central School
Substitutes Needed
Teachers
Teaching Assistants
School Monitors
Food Service Helpers
Cleaners
School Nurses
Apply As Soon As Possible
For more information/application,
please check our website at:
warsawcsd.org
Send letter of interest, application
and resume to:
Tamarah Plotz
District Clerk
tplotz@warsawcsd.org
Warsaw Central School
153 W. Buffalo Street
Warsaw, NY 14569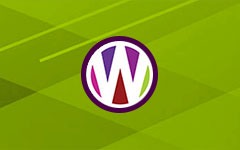 CDL Driver - Reisdorf Bros. Feed Mill
REISDORF BROS., INC.
FARM SUPPLY STORE
FEED * SEED * FERTILIZER
Phones: (585) 457-3092 1830 Perry Road
(585) 535-7538 North Java, NY 14113
Company overview:
• Reisdorf Bros., Inc. is feed mill located in North Java. We have been family owned and
operated for over 100 years, producing animal feed for farms within 100 miles of our mill.
We are looking for a motivated, dependable, safety minded individual to join our team.
Full or Part Time CDL Driver
Description:
• Load and deliver bulk feed to farms within 100 miles of the mill.
• Typical hours are 8am- 5:30pm, Monday- Friday. And 8am- noon on Saturdays
• Drivers will be expected to work overtime
Employment benefits include;
• Make up to $55k/year starting (full time)
• Annual wage increases
• 45-55 hours every week
• Home every night
• Flexible scheduling
• 100% Paid health insurance (premium and deductible) (full time)
• Profit sharing and retirement plan. (full time)
• Paid vacation & holidays
Qualifications:
• Must hold a valid Commercial Driver's License (Class A or B), without restrictions
• Must be willing to work overtime, including Saturdays.
• Experience with rural agriculture preferred.
• Occasional heavy lifting.
How to Apply:
• Email resume to pcarter@reisdorfbros.com or mstegura@reisdorfbros.com
• File out application in the office
• Call 585-535-7538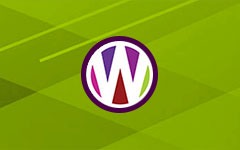 Building and Grounds Maintenance
Building and Grounds Maintenance
Immediate Opening
Maintenance Worker needed for two 24-unit apartment complexes in Warsaw, NY.  is is a
part-time position at 28 hours per week. Responsible for maintenance of buildings, grounds
and equipment. Basic aptitude of electrical, plumbing, and minor repair duties required.
Physical ability to perform lawn care and snow removal essential. Good interpersonal
communication skills and con€ dentiality required, along with willingness to work with
elderly/disabled. Computer knowledgeable. Ability to work independently to meet
maintenance standards and to take some "on-call" duties as needed. Ability to be
 exible as day-to-day job duties may change. Experience with Fair Housing and ADA
regulations is preferred. Previous experience with government regulated rental
properties a plus. Reliable transportation and working phone required.
Send cover letter, resume and application to:
cjohantgen@gvrpc.com
or mail to: Genesee Rural Preservation Council, Inc.
5861 Groveland Station Road, Mt Morris, NY 14510
Call 585-658-4860 or e-mail cjohantgen@gvrpc.com
to obtain an application. EOE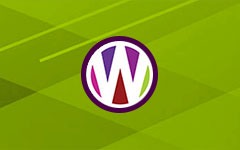 Art Teacher - Long Term Substitute
Wyoming Central
School District
Wyoming CSD is in need of a
Long Term Substitute Art Teacher
Qualifications:
 NYS Teaching Certificate in Art If you are interested please submit a:
 Letter of interest  Completed Instructional Application (found on school
website @ http://www.wyomingcsd.org)
 Credential Package, to:
Michele Pearce Wyoming Central School
1225 State Route 19, PO Box 244
Wyoming, NY 14591
or email: mpearce@wyomingcsd.org This is an immediate opening, please apply now!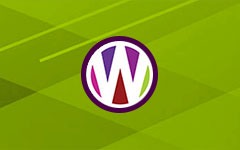 Customer Service Representative
Join the JN White Team
We are seeking an experienced CUSTOMER SERVICE REPRESENTATIVE
Successful person must be able to achieve complete customer satisfaction by acting as an integral link between customer, sales force and operations. Responsibilities include managing customer and sales relationships, communicating product specifications, processing work orders/quotes, and maintaining customer files. 129 North Center Street, Perry between 8 AM – 4 PM, Monday – Friday
or fax your resume in confidence to 585-282-0035,
or email MPatrick-Grabowski@JNWhiteusa.com
or apply online we http://www.jnwhiteusa.com
Qualified candidates will be required to undergo physical and drug test prior to starting.
JNW is an EOE encouraging women, minorities, individuals with disabilities, and veterans to apply. Qualifications:
• Manufacturing and CRM Experience preferred. • Working knowledge of Excel and Word. Mac experience a plus.
• Above average communication skills, both verbal and written. • Professional and friendly demeanor
• Keen ability to multitask while displaying a strong attention to detail is imperative.
• Strong problem-solving skills and ability to work both independently as well as part of a
team is highly desirable. • Remote worksite may be possible. OT as necessary.
• College degree and 2 years experience preferred. Minimum HS Diploma/GED with 1 year
experience as a Customer Service Representative. would like to join our fast-paced team, please contact us at:
129 North Center Street, Perry between 00 AM – 4:30 PM, Monday – Friday
or fax your resume 585-282-0035
or email mpatrick-grabowski@jnwhiteusa.com
or apply online at http://www.jnwhiteusa.com
Qualified candidates will undergo a physical and drug test prior to starting.
JNW is an EOE encouraging women, minorities, individuals with disabilities, and veterans to apply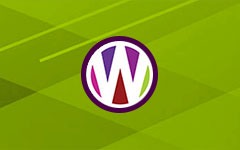 Experienced Accountant
JN WHITE IS SEEKING AN EXPERIENCED ACCOUNTANT
JN White, a growing company located in Perry NY, is adding an ACCOUNTANT to our team.
This position will have a broad set of responsibilities that include compiling and maintaining general ledger records, transaction processing, account reconciliation, and financial analysis. This position requires the
incumbent to conduct their work with a considerable attention to detail, a high level of accuracy and be comfortable meeting deadlines. This individual will be required to work well within a team, and be able to interact daily with coworkers, managers, and vendors. This position reports directly to the Vice President of Finance. QUALIFICATIONS:
▪ Thorough knowledge of intermediate accounting procedures and principles
▪ Experience with creating financial statements
▪ Experience with general ledger functions and the month-end/year end close process
▪ Ability to contact vendor and effectively convey information (both positive and negative).
▪ Strong problem-solving skills, and time management skills.
▪ Bachelor's degree in tax, accounting, finance or business management.
▪ Minimum 2-3 experience in accounting/finance in a manufacturing environment, preferred.
▪ Experience with financial reporting requirements.
▪ Intermediate understanding of accounting and reporting standards.
If you have a demonstrated ability to exceed customer expectations and the ability to work in a fast-paced, team-based environment please contact us at: 129 North Center Street, Perry between 8:00 AM – 4:00 PM, Monday – Friday
or email mpatrick-grabowski@jnwhiteusa.com or apply online at http://www.jnwhiteusa.com
Qualified candidates will be required to undergo physical and drug test prior to starting.
JNW is an EOE encouraging women, minorities, individuals with disabilities and veterans to apply. JN WHITE IS SEEKING AN EXPERIENCED ACCOUNTANT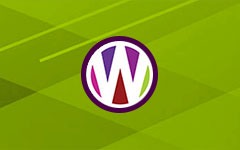 Wolcott Roofing - Help Wanted
Wolcott Roofing: We are looking for motivated individuals
to join our roofing service company. Wages will start be-­
tween $18-$30 per hour depending on your experience and
your attitude. Call us at 585-690-6909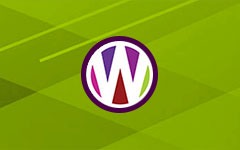 Bartender
BARTENDER NEEDED: Must be available nights and week-­
ends. Must be flexible. Apply at Perry Vet's Club, 64 Lake
St., Perry.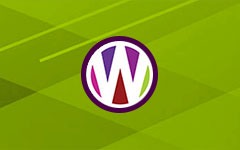 Carpentry Skills willing to travel
HELP WANTED: Looking for dependable person with car-­
pentry skills that is willing to travel. Compensation based on
experience. Please send resume or inquires to
heather@courttechusa.com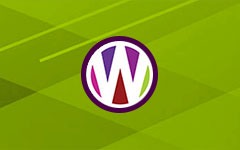 Part time RN or LP & Medical Secretary
WANTED: 1. Nurse, part-time RN or LPN. 2. Medical Secre-­
tary. If you can do 1 day, half day, or 2 days in the week we
can adjust to your schedule. No weekends, no major holi-­
days. Must be caring and have good work ethics. Please
email resume to darsoffice@mail.com or fax to (585)786-
1208.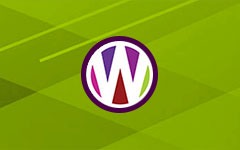 R.S. Maher Class A Drivers
LOCAL DRIVERS NEEDED: Class A license required, Com-­
petitive wages, Benefits, Health insurance. Call R.S. Maher
& Son 585-322-8878 (or) 800-255-1543.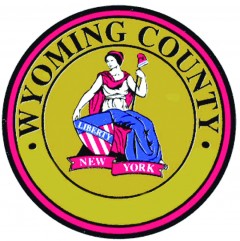 WCCH Opportunities
❖ Cleaners (Full Time & Per Diem) -- $12.24 - $17.00 per hour
❖ Director of Surgical Services (Full Time) – Pay based on experience/qualifications.
❖ ED Patient Care Technician (Full Time) -- $14.13 - $16.05 per hour.
❖ Food Service Helpers (Part Time) -- $12.24 - $17.00 per hour
❖ Medical Technologist (Full Time) -- $26.68 - $33.17 per hour.
❖ Mental Health Social Workers (Full Time & Per Diem) -- $30.22 - $38.49 per hour.
❖ Mental Health Therapy Aide (Per Diem) -- $21.74 - $24.51 per hour.
❖ Nurse Supervisor (Per Diem) -- up to $35.15 per hour.
❖ Patient Information Specialists (Full Time & Per Diem) -- $14.87 – $18.24 per hour
❖ Phlebotomist (Part Time) -- $16.95 $18.93 per hour.
❖ Physical Therapist (Per Diem) -- $34.05 - $46.06 per hour.
❖ Respiratory Therapists (Full Time & Per Diem) -- $21.87 - $31.34 per hour.
❖ Registered Professional Nurses (Full Time, Part Time & Per Diem) -- $23.52 - $33.05 per hour.
- Emergency Room, Intensive Care Unit, Medical/Surgical Unit, Mental Health/ Behaviorial Health, and Obstetrics
❖ Screener (Part Time) - $13.46 - $17.00 per hour.
❖ Social Work Assistant (Full Time) -- $20.78 - $23.76 per hour.
❖ Senior Medical Technologists (Per Diem) -- $34.05 - $46.06 per hour.
❖ Sterile Processing Technician (Per Diem) -- $17.62 - $19.69 per hour.
Skilled Nursing Facility
❖ Activity Leader (Per Diem) -- $15.54 - $17.66 per hour.
❖ Certified Nursing Assistants (Full & Part Time & Per Diem) - $15.41 - $18.96 per hour.
❖ LPNs (Full & Part Time and Per Diem) -- $18.22 - $25.02 per hour.
❖ RPN (Per Diem) -- $25.87 - $34.19 per hour.
❖ Unit Helper (Full Time) – $12.50 - $12.95 per hour.
Benefits
√ Health & Dental Insurance
√ NYS Retirement
√ Deferred Compensation Plan 457
√ Workers Compensation & Disability Insurance
√ Vacation, Personal, & Sick Days PLUS 10-Paid Holidays
√ Longevity & On-Call Pay
√ Shift Differentials ($2.00 per hour for 2nd shift & $3.00 per hour for 3rd shift)
√ Additional Benefits: Clinical Ladder, Shift Incentives, & Free Parking
Please call Wyoming County Human Resources for more details at (585) 786-8830
or visit our county's website at http://www.wyomingco.net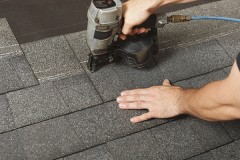 Experienced Roofers

Needed $15-$25/hour
Wages commensurate with experience
Vacation pay, Holiday Pay, Sick time
Must have own tools and transportation
Apply at: Terry Mooney Construction
18 West Buffalo St., Warsaw, NY 14569
585-786-3450 or call Terry at 585-738-4007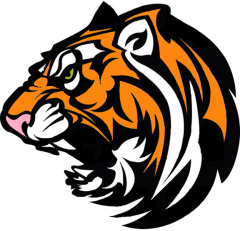 School Monitor
Full-time, 10-Month
QUALIFICATIONS: Civil Service Qualified
OTHER INFORMATION:
$12.50/hour with benefits per
WSSA Contract
Start ASAP
SEND: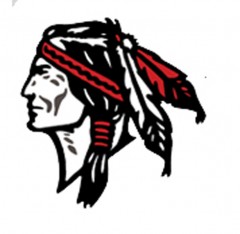 SCHOOL SECRETARY

• Full time / 12 months / With Benefits / Start 9/14/21
• Must live in Wy Co / Exam required for this competitive Civil
Service Position.
• Requires strong computer skills, (Microsoft Word, Excel, Google
Docs), General Office Procedures. Dependable, organized, able to
multi-task.
• Salary Based on Experience $24,060 (As Per Contract)
• Benefits: Sick / Personal / Bereavement Time Paid holidays,
Healthcare benefits (Single or Family)
Interested candidates should submit a Civil Service Application or
a Resume w/references by 9/7/21 to:
District Office - Secretary
Letchworth Central School
5550 School Rd, Gainesville, NY 14066
Or E-mail: ewolfer@letchworth.k12.ny.us
Equal Opportunity Employer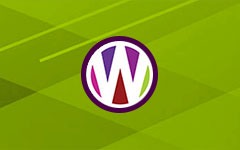 TOWN OF PIKE HIGHWAY DEPARTMENT
MEO Position: Clean CDL Class B License
Anticipated Start Date: September 13, 2021
For application and information contact
Rich Tones, Highway Superintendent
585-455-8105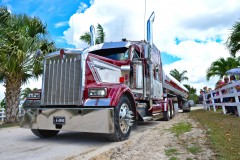 Class A & Class B Drivers Wanted

Local and Transport. Dedicated runs available.
Full or Part-time. Home Daily, Plus Benefits
Also available-
Evening deliveries and milk pick up • 3-4 hours
Call 585-591-1624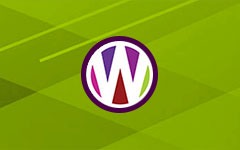 Office Help
LOOKING FOR OFFICE HELP: Full-time or part-time, can work from home, sales calls, hourly pay plus commission, paid vacation & holidays. Call Darien Insulation (585)547- 1055.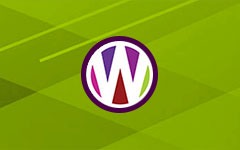 Carpenters & Laborers
HELP WANTED: Carpentry Plus Construction looking for la-­
borer/carpenter's helper; willing to train, must have driver's li-­
cense and vehicle; dependable and clean; holiday and va-­
cation pay; most of work is local to Wyoming County.
(585)786-5350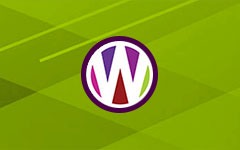 Tree Service Ground Help
HELP WANTED-LOCAL TREE SERVICE: Looking for
ground help. Need Driver's License and Vehicle. 455-5601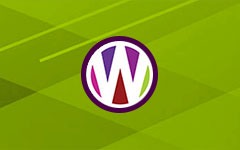 Pizzeria Cook
LOOKING FOR COOK FOR PIZZERIA: Nights & Week-­
ends. Contact Doug (585)721-4728 or stop in and pick up an
application. Wyoming Gaslight, 8 South Academy Street,
Wyoming.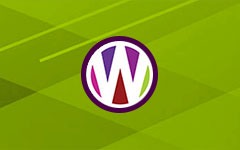 Ground-man - Tree Service Help Wanted
TREE SERVICE LOOKING FOR Ground-man ($80-$125/
day) and Trimmer ($150-$450/day). Call 585-857-1808 or
email: johnthetreeguy@gmail.com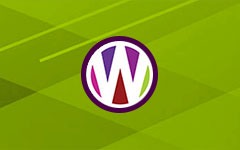 Part Time Help - Commodore Wine & Spirits
PART-TIME HELP NEEDED @ COMMODORE WINE &
SPIRITS: Evenings and weekends. Stop in for application,
see Betty. 24 S. Main Street, Perry.