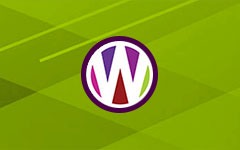 Assist Senior Citizen
WANTED ASAP: Dependable person to assist confined
senior citizen on fixed income with messages. A volunteer if
possible. (585) 380-2602. No voice mail.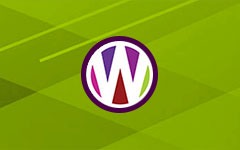 Babysitting Needed
BABYSITTER NEEDED: week nights, Mon.-Fri. Apply via
email at: lentsamanda70@gmail.com, pay depends on ex--
perience.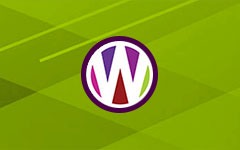 Home Health Assistant
WE ARE LOOKING FOR HOME HEALTH CARE ASSIS--
TANCE for elderly lady in Warsaw area. Call 585-813-8200.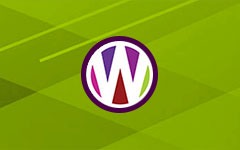 Cleaner Wanted
WANTED CLEANER: Mon-Fri evenings after 4pm, 8-10hrs/
week. Transportation is a must! Call 585-237-3348. Leave
a message with name, phone number, and the town you live
in.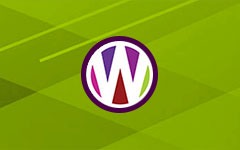 Hi Land Jersey Calf Feeder
HI-LAND JERSEY DAIRY IN WYOMING seeking calf feeder
for the afternoon shift Mon-Fri. Must enjoy working with ani--
mals. Experience preferred, but plenty of training available.
Please call or text, Jodi at 585-469-3941.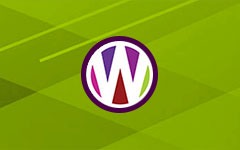 Library Director - Mt. Morris Library
Position Available
LIBRARY DIRECTOR
The Mount Morris Library
Board of Trustees is seeking a
community-oriented director
motivated to lead the library
into the future.
Experience with technology
and grant writing a plus.
Email cover letter, resume, and
a list of three references to:
by December 30, 2022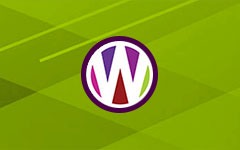 Plant Maintenance - Gold Star Feed & Grain
PLANT MAINTENANCE
We are looking for a skilled technician to
join our team in the role of Plant Maintenance.
To apply, send resume directly to
Gold Star Feed and Grain,
3422 Dutch Hollow Rd,
Strykersville NY 14145.
Or apply at:
www.heiskell.com/careers2
Any questions, call (585) 457-6213
In this role, you will be responsible for duties related to
maintaining, troubleshooting, and repairing a variety of
equipment, including mechanical, electrical, hydraulic, and
pneumatic equipment. This is a full-time position.
To do well in this role, candidates will need to be dependable,
able to lift at least 55 pounds, and possess welding, fabricating,
and electrical knowledge and skills.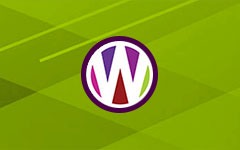 LCS Job Opportunities
LETCHWORTH CENTRAL SCHOOL
NOTICE OF VACANCY
LTS Elementary Teacher
NYS Certified, Start ASAP
Benefits per contract
2nd Shift Custodian / 2nd & 3rd Shift Cleaners
Starting wage $13.20/hr increasing to $14.20/hr
on 12/31/22
Benefits per contract
Bus Drivers ~10 month position
Letchworth & Perry School Districts
We Will Train
Start ASAP / Starting Wage $14.73
Plus benefit package
Send letter of interest and resume to:
District Office
Letchworth Central School
5550 School Rd, Gainesville, NY 14066
Deadline: Open until filled
----------------------------------------------------------------------------
Substitutes Needed Ongoing:
We are looking for substitutes in all of the following areas:
Teacher, Teaching Assistants, Teacher Aides
Cleaners, Bus Drivers
Send your letter of interest to the above address.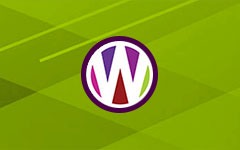 Village of Warsaw MEO
Employment Opportunity
Machinery Equipment Operator
Village of Warsaw
The Village of Warsaw is accepting
applications for
Motor Equipment Operator (MEO).
Competitive Wages, 12 Paid Holidays, Paid Vacation
Applications and a copy of job specifications may be picked up at the
Village Office located at 15 South Main Street, Warsaw
between 8:30 am and 4:00 pm,
Monday through Friday.
Town/Village of Warsaw Residency Required!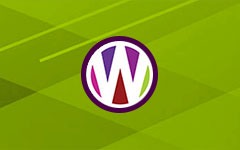 WCS Custodian & Cleaners
NOTICE OF POSITION VACANCY
POSITIONS:
Custodian – 2nd Shift
Full-time, 12-Month Position
Cleaners – 1st & 2nd Shifts
Full-time, 12-month Positions
QUALIFICATIONS: Civil Service Qualified
OTHER INFORMATION: Wage with benefits per WSSA Contract
SEND: Letter of Interest and Resume
Civil Service Application
(Warsaw CSD Supplemental Application)
See website: warsawcsd.org
Professional references
APPLY TO: Tawnnee Conley, District Clerk
Warsaw Central School
153 W. Buffalo St
Warsaw NY 14569
APPLICATION DEADLINE: As Soon As Possible
WARSAW CENTRAL SCHOOL IS AN EQUAL OPPORTUNITY EMPLOYER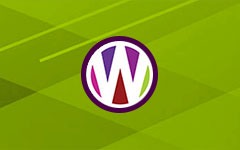 2 Full Time Welders
WE ARE CURRENTLY SEARCHING FOR TWO FULL
TIME WELDERS: 1st shift. Experience required. Please
send resume to:
Fivecorners585ds@gmail.com
.
Competitive pay, vacation time, personal time,
401k and health insurance.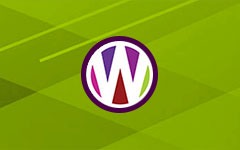 Per Diem Driver Peers Together of Wyo Co
PEERS TOGETHER OF WYOMING COUNTY, INC. PER
DIEM DRIVER NEEDED. Responsibilities: Transporting in--
dividuals to and from medical and behavioral health appoint--
ments within Wyoming County and surrounding counties.
Must possess a valid driver's license with an acceptable driv--
ing record. Interested applicants call Diane at 585-786-0773.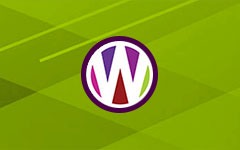 Walking Carrier Route Perry Shopper
WALKING DELIVERY ROUTE
Delivery of 300 Perry Shoppers in
the Village of Perry. The delivery
can be completed either
Friday Evening or Saturday Morning.
Apply at:
Warsaw Penny Saver
72 N. Main St.
Warsaw, NY 14569
Stop in to fill out an application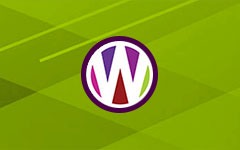 East Side Nursing & Rehabilitation Job Opportunities
East Side Nursing & Rehabilitation
SIGN ON BONUSES STARTING AT $1000.
REFER A FRIEND BONUS $500.
NIGHTS AND WEEKENDS A MUST. 12 HOUR SHIFTS AVAILABLE
WEEKLY PAY, 401K, HEALTH BENEFITS, PTO, FLEXIBLE SCHEDULING AND MORE!!!
CNA'S STARTING AT $17.50 UP TO 19.95 PER HR. WITH SHIFT
DIFFERENTIALS 1.00 DURING THE WEEK AND 2.00 ON WEEKEND
LPN'S STARTING AT $27.50 UP TO 30.56 PER HR. WITH SHIFT
DIFFERENTIALS 1.00 DURING THE WEEK AND 2.00 ON WEEKEND
Housekeeping and Dietary aides
Stop in to fill out an application
Interviews on the spot
Dawn Ebner - Admissions Director
East Side Nursing Home & Rehabilitation Center
(585)558-4790 Direct line
(585)786-8390 Fax line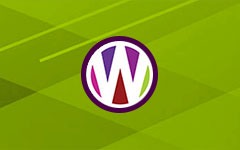 Wyoming County Hospital Job Openings
NOW HIRING!
Immediate openings for:
Certified Nursing Assistants
(Full & Part Time, Per Diem) - $18.68 - $23.51/hour
Licensed Practical Nurses
(Full & Part Time, Per Diem) - $22.03 - $30.55/hour
Registered Professional Nurses
(Full & Part Time & Per Diem) - $32.54 - $56.76/hour
Food Service Helpers
(Full & Part Time) - $15.24 - $18.69/hour
BENEFIT PACKAGE SUMMARY
✓ Health & Dental Insurance
✓ NYS Retirement
✓ Deferred Compensation Plan 457
✓ Worker's Compensation & Disability Insurance
✓ Vacation, Personal & Sick Days PLUS 10 Paid Holidays
✓ Longevity & On-Call Pay
✓ Shift Differentials ($2.00 per hour for 2nd shift
& $3.00 per hour for 3rd Shift)
✓ Additional Benefi ts: Clinical Ladder, Shift Incentives & Free Parking
Please call Wyoming County Human Resources for more details at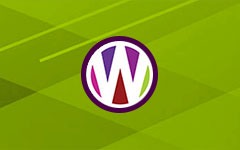 York Central School Job Openings
York Central School has the following openings:
Elementary School Principal
General Education Teacher (K-6)
Special Education Teacher (6-12)
Technology Support Assistant
Cafeteria Monitor
ADDITIONAL SUBSTITUTE POSITIONS:
Teachers (Certified and Uncertified)
RNs & LPNs • Food Service Workers
Interviews upon receipt of application.
Deadline: Continual Recruitment
Send cover letter, resume, and application to:
York Central School
Attn: Heidi Newcomb, District O ce
P.O. Box 102 • 2578 Genesee Street
Retsof, NY 14539
More Information and Application procedure available:
www.yorkcsd.org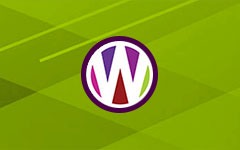 Village of Warsaw Motor Equipment Operator
Village of Warsaw
Motor Equipment Operator
The Village of Warsaw is accepting
applications for Motor Equipment Operator (MEO).
Applications and a copy of job specifications may be picked up at the Village Office located at
15 South Main Street, Warsaw
between 8:30 am and 4:00 pm,
Monday through Friday.
Town/Village of Warsaw Residency required!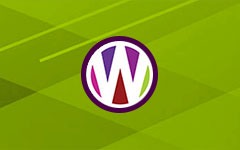 Attica Central School Clerk & Secretary
ATTICA CENTRAL SCHOOL DISTRICT
VACANCY NOTICE
Posting Date: October 18, 2022
POSITIONS: District Clerk & Secretary to the Superintendent
QUALIFICATIONS:
• Graduation from high school or equivalent
• Minimum of 5 years of office experience
• Experience in a highly confidential environment
• Experience with Google platform preferred
• Must be able to communicate with districts, parents, faculty and
staff
RESPONSIBILITIES:
• This is a highly confidential position that requires the employee
to perform a variety of complex clerical duties
• Work requires the exercise of independent judgment in
application of prescribed procedures and methods related to
central office management
• The employee also serves as the District Clerk to the Board of
Education and in that capacity will report to the Board
• As District Clerk you will prepare the agenda for Board of
Education meetings; attend all Board of Education meetings;
prepare and maintain all minutes of Board of Education
meetings; assist with coordination and supervision of the annual
and special elections for the Board of Education
• Must possess good knowledge of office terminology, procedures
and equipment; ability to understand and follow complex oral
and written directions; ability to get along with faculty, staff,
students and parents
• Records Retention Officer
• Other duties assigned by the Superintendent of Schools and
Board of Education
BEGINNING: October 18, 2022
APPLY BY: November 1, 2022
Starting Salary: $43,000.00 or commensurate with experience
$5,000.00 Stipend to perform duties associated with District Clerk
Position.
Benefits: Include but not limited to Paid time off (sick, personal,
vacation), Paid Holidays, Paid Snow Days, Health Insurance,
Flexible Benefit Contributions, NYS Retirement, Longevity Pay,
Disability Insurance.
Please download an Application for Employment from the
Complete this application and send along with your cover letter
and resume to:
Dr. Kiel Illg, Superintendent of Schools
Attica Central School District
3338 East Main Street
Attica, NY 14011
Phone: 585-591-0400 ext. 1000
ATTICA CENTRAL SCHOOL DISTRICT IS AN EQUAL OPPORTUNITY EMPLOYER.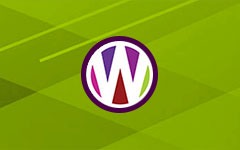 Full Time Office Help
HELP WANTED: Full-time position with benefits, Computer
knowledge and basic accounting skills. Please send resume
to: Warsaw Penny Saver, Blind Box B, 72 N. Main St., War--
saw, NY 14569.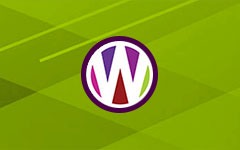 Office Help - Darien Insulation
LOOKING FOR OFFICE HELP: Part-time, must be able to
run a computer, answer phone, and make phone calls. Must
have a driver's license. Darien Insulation. 585-547-1055.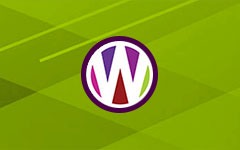 Lawn Maintenance & Odd Jobs
WANTED: Young man or two 16-18 plus an adult with car--
pentry skills to help maintain lawn and odd jobs after school
and some Saturdays. Pay per work ethic, dependability, and
honesty. Call 607-590-6168 to apply. 10-20 hours/week.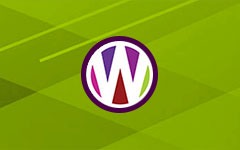 NYS DOT Highway Maintenance Workers
NEW YORK STATE DOT IS HIRING
Highway Maintenance Workers
Applicants must be 18 years of age or older, have a valid
CDL A or B, a clean driving record, pass a pre-employment
physical and drug test and be willing to work nights and
weekends. $18.88/hr + benefi ts
Contact your county offi ce to fi ll out application:
Genesee/Orleans 585-343-0502
Livingston 585-346-3036
Monroe Eastside 585-586-4514
Monroe Westside 585-352-3471
Wayne/Ontario 315-332-4000
Wyoming 585-786-3310
Additional information is available at:
https://www.dot.ny.gov/jobs/perm_positions/highway-maintenance-worker
or call 1-877-DOT-JOB1.
NYS is an Equal Opportunity Employer/ Affi rmative Action Employer.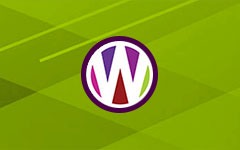 Attica Package Job Opportunities
Attica Package Co., Inc.
HELP WANTED
FULL TIME & PART TIME
Class A Drivers:
• Experience driving semi, with walking floor trailer
• Perform routine inspection
• Local deliveries - home every night!
Mechanic:
• Must have heavy equipment, semi and
tractor trailer repair experience
• Welding experience is highly desired
Equipment Operator:
• Must be skilled in the operation and routine
maintenance of heavy equipment: Wheel loaders
& Excavators
Yard Person:
• Help in shop with light maintenance
& keep yard clean
• Pressure wash equipment and trucks
Wages based on experience.
Must be dependable and self motivated.
Must like to work outdoors year round.
Benefit package includes: Insurance, Vacation time
and 401K.
Send Resume to:
Attica Package Co., Inc
PO Box 295, Attica, NY 14011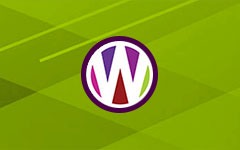 Class A Drivers RS Maher
LOCAL DRIVERS NEEDED: Class A license required, Com--
petitive wages, Benefits, Health insurance. Call R.S. Maher
& Son 585-322-8878 (or) 800-255-1543.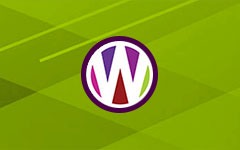 Tree Service Ground Help
HELP WANTED: Local tree service looking for ground help,
need driver's license, call or text 585-455-5601.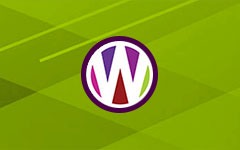 Tree Service Ground Man/Mechanic
TREE SERVICE LOOKING FOR: Ground-man/Mechanic
($100-$150/day), Trimmer ($150-$450/day), offering per--
centage of ownership per year. Call 585-857-1808 or email
johnthetreeguy@gmail.com