Featured Employment

Dual Recovery Coordinator
CCSI is hiring a Dual Recovery Coordinator in Wyoming County.
The Dual Recovery Coordinator is a full-time (35 hours per week) position
with Wyoming, Genesee, and Orleans County Mental Health Departments
and designated agencies/organizations to identify existing barriers to
service accessibility and implement localized systemic means to improve
the quality of services for all persons needing dual recovery services
To fi nd out more about Coordinated Care Services, Inc., view the full job
description and to apply online, please visit http://www.ccsi.org.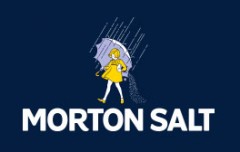 Morton Salt
Journeyman
Mechanic
Morton Salt Inc., a K+S Company, is seeking an experienced Maintenance Mechanic at our Silver Springs, NY facility. The ideal candidate will ensure a safe workplace by promoting safe work practices. Key responsibilities include general maintenance, servicing, installation of industrial packaging and process equipment, electrical systems and have a working knowledge of PLCs.
Qualified candidates will have a high school diploma or GED required and must be a qualified Journeyman Mechanic/Millwright/ or Electro-Mechanical Maintenance person with a minimum 5 years industrial experience or equivalent qualifications. Ability to work all shifts and perform heavy lifting.
The position offers competitive pay and excellent benefits, including health, dental and a 401k plan. For confidential consideration, please apply online at http://www.mortonsalt.com under About Us - Careers.
Morton Salt is an equal opportunity employer. We evaluate qualified applicants without regard to race, color, religion, sex, national origin, disability, veteran status, and other protected characteristics.
A part of Wyoming County for over 135 years!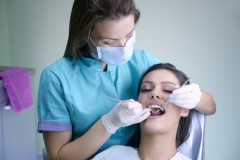 Immediate Position Available RegisteredDental Hygienist:
If you are dependable, enthusiastic, a team player, and willing to take yourself to the highest level professionally as a Registered Dental Hygienist, then this position may be right for you! We are a fast paced, state-of-the-art office with a wonderful staff dedicated to patient education and high quality modern dentistry. We are an Equal Opportunity Employer, looking for just the right person to compliment our dental family. Position available in our Warsaw office.
Send resume by mail:
Dept 3300
C/0 Warsaw Penny Saver
72 N. Main St.
Warsaw, NY 14569
email: ads@warsawpennysaver.com