Featured Employment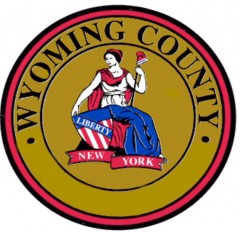 Wyoming County Job Opporunities
WCCHS POSITIONS
LICENSED PRACTICAL NURSE - SNF - $17.78/hr starting rate HOSPITAL AIDE – Med Surg - $13.79/hr starting rate C.N.A.'S, PT AND FT - SNF – $15.04/hr starting rate REGISTERED PROFESSIONAL NURSES – ER, OB, MED SURG/ICU Pay based on experience/qualifications PHLEBOTOMIST (PER DIEM) - Laboratory - $16.54/hr - $18.47/hr based on experience SPEECH PATHOLOGIST (Per Diem) - Rehab Unit - $33.22/hr - $44.94/hr based on experience
COUNTY POSITIONS
BUILDING MAINTENANCE MECHANIC - Buildings and Grounds - $18.57/hr starting rate. Assignments likely to be carpentry focused.
DATA MANAGEMENT ACCOUNT CLERK - Public Def. Office - $35,000.00 annually CARPENTER (Per Diem) – Buildings and Grounds – Pay based on experience/qualifications MEAL DELIVERER (Per Diem) – County Meals on Wheels Program - $11.25/hr EARLY INTERVENTION PRESCHOOL COORDINATOR – Youth Bureau - $20.18/hr starting rate

Detailed information and applications available at http://www.wyomingco.net under Employment
or at Wyoming County Human Resources, 338 North Main Street, Warsaw, NY 14569
This institution is an equal opportunity provider and employer TDD 800 662 1220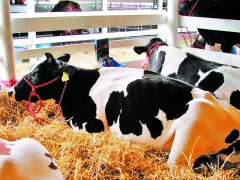 Full Time Milk Harvester
Table Rock Farm, De Golyer Holsteins
seeks applicants for this full time position which involves
working with animals to produce high quality milk.
The right person is responsible, focused, detail-oriented, has
a positive attitude toward agriculture and a desire to grow in
knowledge and skills.
Paid training available.
Benefits: First class co-workers. 401k retirement, health insurance, overtime, education funds, other benefits.
Apply at 5428 Upper Reservation Rd, Castile, NY