Medical Office Help Needed
Busy Medical Office Seeks
2 Full-time Positions
• RN or LPN
• Receptionist
Send Resume To:
PO Box 230
Warsaw, NY 14569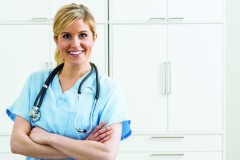 Nurses Needed
East Side Nursing & Rehabilitation Center
Hiring Now:
C.N.A. 2:30 pm to 10:30 pm (part-time and full-time)
L.P.N 3p-11p
RN Supervisor 3:00 pm to 11:00 pm
Family Owned & Operated for over 25 years
Please apply in person:
62 Prospect Street | Warsaw NY 14569
(585) 786-8151 Or Online http://www.eastsidenursing.com
We offer health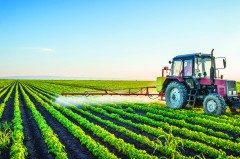 Crop Work & Equipment Operation
Hi-Land Farms
Large Dairy Farm in Town of Wyoming seeks outside help for crop work & equipment operation.
• CDL license preferred but not required.
Position is full-time w/ benefits.
Call Ben at 585.721.1472 or
Greg at 585.495.6255

Inside Sales Representative
Upstate Door is a Custom Door Manufacturer for a high-end, residential housing market.
Requirements:
Must be a clear, constructive, and effective communicator
Excellent problem solving, project management, technical and analytical skills
Customer-centric, willingness to provide high quality customer service and support
Preferred:
Associates or Bachelor's degree
Previous door or window experience
Estimating, architectural, manufacturing, or sales background
If interested, please send resume to: HR@upstatedoor.com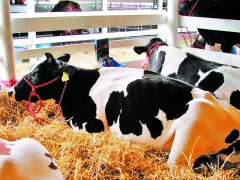 Find your new career in agriculture!
Table Rock Farm, De Golyer Holsteins seeks a talented Dairy Specialist.
Duties include cattle health care, milking, barn cleaning, equipment operation. 45-55 hrs wk. Must possess positive attitude towards agriculture, and a desire to grow in knowledge and skills. Paid training time. First-class co-workers, 401K retirement, health insurance, overtime, education funds, other benefits.
Apply at: 5428 Upper Reservation Rd, Castile, NY.
School Bus Driver
Letchworth Central School
BUS DRIVERS - 2 Needed And we will train you!
Letchworth Site
10 Month employment (summers off)
Our buses are stored inside year round!
Minimum run rate of $20
Contract Step 1 - $13.87/hour
BENEFITS: Drivers receive:
10 sick days, 3 personal days, 3 bereavement,
10 paid holidays, Healthcare benefits paid up to 90% (Based on number of hours worked per week [as per contract])
Apply to: Business Administrator
Letchworth Central School
5550 School Rd., Gainesville, NY 14066
Deadline: Open Until Filled
ALSO NEEDED:
Substitute Drivers (we will train you!)
Substitute Bus Monitors
Teachers
Teacher Assistants
Substitute Cleaners

McCormick Farms
Looking for self-motivated, reliable, and punctual individuals to work at McCormick Farms, Inc.
Farm Equipment Operator - Farm experience is a plus. Work week is Monday through Saturday plus Sundays as needed.
Potato Warehouse Sorter - Varied work hours Monday-Friday plus Sundays are a must. Need to have your own transportation.
Interested candidates are to complete an application at:
McCormick Farms, Inc.
4189 Route 78 (Hermitage) Bliss, NY
During the hours of 8:00 am to 5:00 pm
NO PHONE CALLS PLEASE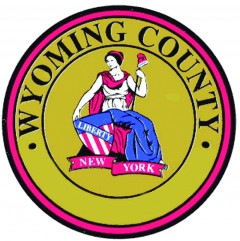 WYOMING COUNTY COMMUNITY HEALTH SYSTEM
Join an outstanding team of healthcare professionals and enjoy an exceptional benefit package!
DIETARY: Food Service Helper PT .
$12.88/hr. starting wage - Serving, cleaning, dishwashing and other duties as assigned.
C.N.A's, PT and FT– SNF – 12 Hour Shifts
$14.45/hr. starting wage - Eligible for up to a $1,000 Sign-On Bonus!!
LPN – Skilled Nursing Facility – FT and Per Diem/Current NYS license as an LPN.
REGISTERED NURSES – ER, OB, OR and MHU
Full-time, part-time and Per Diem positions available. Must be licensed and registered as a RPN in New York State. One (1) year experience is preferred.
Operating Room Technician II (PT)
Responsible for assisting with the care OR patients, specifically with the preparation and maintenance of surgical supplies. Certification of completion or graduation from a Surgical Technology Course through an accredited program and certification through a recognized certifying council following passing of National Exam within six (6) months of hire date AND a minimum of one (1) year surgical technology experience preferred.

Wyoming County Human Resource
Thomson Hall | 338 North Main Street |Warsaw, NY 14569
This institution is an equal opportunity provider and employer TDD 800 662 1220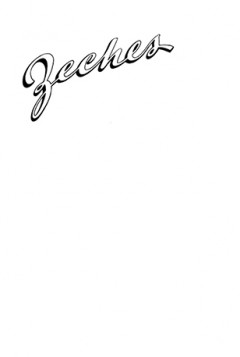 Delivery Assistant Needed Immediately
Part time delivery person needed 3 days a week

• Ability to lift heavy objects a must
• Must be a team player
• Availability to work Saturdays a must
• Must Possess a Valid Driver's license
• Pay is commensurate with experience.

Apply in person at
Zeches
113 W Buffalo St
Warsaw, NY 14569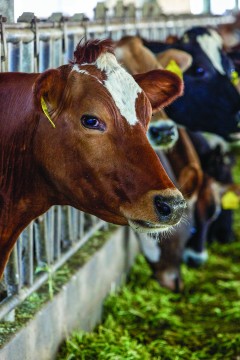 Broughton Diversified Farming, LLC
Local Custom heifer grower and harvesting entity is looking to expand their team.
The right candidate needs to be a team player, forward thinker, self motivated and have a positive attitude.
Will train the right person. CDL license is a plus.
Please contact Pete at 716-474-2489 or stop by the farm at 3853 Silver Springs Rd, Silver Springs for an application.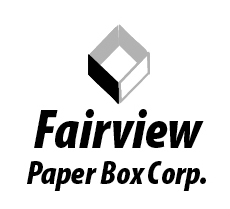 Production Positions
Applications are being accepted for:
all production positions
machine maintenance
mechanic positions
Please apply in person Monday through Thursday 9am - 3pm
Fairview Paper Box Corp.
200 Allen St., Warsaw, NY 14569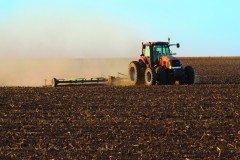 Full Time Field & Crop Positions
• Must have CDL Class A
• Able to run equipment
• Paid Vacation, Health Insurance, Retirement
For more information, contact Mike at 585-969-4053 and leave a message
Emerling Farms
Perry, NY
CLEANER - 3RD SHIFT SUPERVISOR
Full time employment / 12 months / 3rd Shift
Start ASAP / Salary (as per contract)
Full time benefits: 12 sick days, 3 personal days, 3 bereavement, 13 paid holidays, vacation (per school year as per contract), Healthcare benefits paid up to 90%, NYS Retirement System
Qualifications:
Wyoming County Resident
High School Graduate (GED)
Knowledge of cleaning methods
Deadline: Open Until Filled
Submit letter of interest and resume to:
John P. Novak, Business Administrator
Letchworth Central School
5550 School Road
Gainesville, NY 14066
Or E-Mail: jnovak@letchworth.k12.ny.us
ALSO NEEDED SUBSTITUTES:
Bus Drivers (we will train)
Teachers
Teaching Asst,
Cleaners
Bus Monitors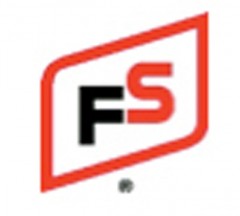 Growmark FS
We're Hiring Now!!
Growmark FS- Gainesville
2- Class B CDL Drivers
Inventory Distribution Specialist
• Competitive Wage Paid Based on Ability
• 401K Offered
Visit our website: http://www.growmark.com/careers/pages/default.aspx
Call: 585-322-7273 or stop in at 4608 School Road, Gainesville, NY for an interview