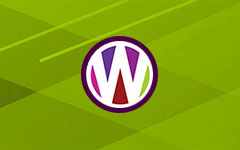 Pieces of Perry
9 am to 2 pm
Calling all novice & professional artists!
Create art inspired by views of Silver Lake Cottages and Historical Buildings.
To register email Jacquie Billes at billingsjacquie@gmail.com.

Personal Care Aides
In-home care
Flexibility and Benefits available
$11.75/hour
Independent Living of the Genesee Region
585-815-8501 ext.403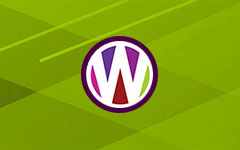 Annual Famous Fall Chicken BBQ
Noon to Sold out
$11.00
Perry Center Fire Dept.
2819 Rt. 246, Perry Center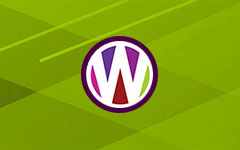 Annual Clothing Give-A-Way 
9:00 a.m. - Noon
Castile Baptist Church 5824 Route 19A Castile
Phone: 585-493-2549
Refreshments will be served.

Sales Associates Wanted
CROSBY'S CONVENIENCE STORE,
PERRY, NY
is seeking motivated and ambitious
individuals for all shifts.
• Flexible schedule
• Competitive benefits
• Advancement opportunities
Apply at www.crosbyscareers.com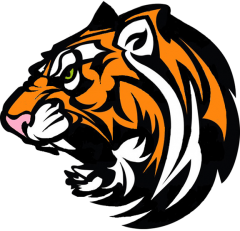 Substitutes Needed Warsaw Central School
• Teachers (certified and non-certified)
• Teaching Assistants (certified and non-certified)
WCS Professional Staff Application. Application is available at http://www.warsawcsd.org.
• Food Service Helpers
• School Monitors
• Cleaners
WCS Support Staff Application and Civil Service Application. Application is available at http://www.warsawcsd.org.
APPLY TO: Matthew Wilkins
Director of Instructional Services and Personnel
Warsaw Central School | 153 West Buffalo Street | Warsaw, NY 14569
(W) 585-786-8000 x1145
WARSAW CENTRAL SCHOOL IS AN EQUAL OPPORTUNITY EMPLOYER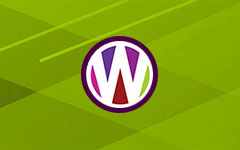 Warsaw Redemption Center
Warsaw Redemption Center is seeking part to full time employee
Please see Eric at 2444 N. Main St. Warsaw to fill out an application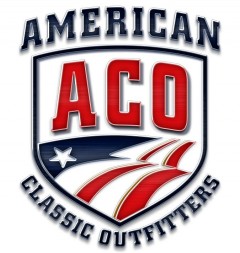 SEWING MACHINE OPERATORS.
AMERICAN CLASSIC OUTFITTERS, a manufacturer of athletic apparel, has job opportunities available for full-time
SEWING MACHINE OPERATORS.
Applications are available at
200 N. Main St., Perry, NY or you may email or fax your
resumé to Lisa Carpenter at:
Email: lcarpenter@teamaco.com
Fax: 585-237-5812

Job Fair
at API Heat Transfer
91 North St. in Arcade
Stop in to speak with the recruiters to discuss current immediate openings within this growing stable company.
For additional information contact
Adecco at 585-492-5505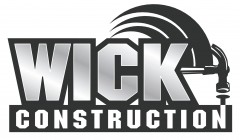 Skilled Carpenter Wanted
LOCAL CONSTRUCTION COMPANY
seeking experienced individuals in all aspects of construction.
Skilled Carpenter
Offering to the right individuals
• paid vacation
• holiday pay
• retirement
• year-end bonus
Pay based on experience. Must be reliable, honest and have your own transportation.
585-781-0950 | Email:wickconstruction@gmail.com call or email to be considered.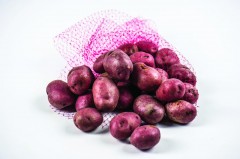 Potato Harvest Help Wanted
Help Wanted
For Potato Harvest
Ayers & Gillette
88 W. Main Street • Pike • (585) 493-2394

CSS Farms Seasonal Help
SEASONAL HELP WANTED FOR POTATO HARVEST
CSS Farms, Formerly McCormick Farms, Inc., is now hiring
Potato Sorters & Seasonal Help
for the Harvest Season to work at the Warehouse located in Bliss, NY.
Punctuality and reliability a must. Work week is Monday-Saturday. Some Sunday work may be required.
Please apply in person 8:00am - 4:30pm
4189 Route 78, Bliss, NY
NO PHONE CALLS PLEASE!

Coast Now Hiring
Coast has opened a new office in Elma, NY. Both of our NY offices are looking to hire more than 100 customer service representatives and managers that are looking to advance their careers, secure their financial future, and take control of their schedules. Apply online at http://www.bonuscheck.net or in person. Collection experience not required. Industry leading paid training provided.
For more information:
Call or Text for a confidential interview: (585) 447-2799
Email: Careers@CoastProfessional.com
Apply: http://www.bonuscheck.net
Coast Professional, Inc. is a privately owned, EOE/AA/M/F/Veteran/Disability Employer. All qualified applicants will receive consideration for employment without regard to race, color, religion, sex or national origin.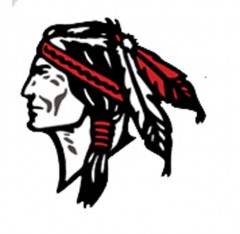 LCS Substitutes Needed
SUBSTITUTES Needed at LCS
Teacher, Teacher Assistant, Teacher Aide, Cleaners, Bus Monitors, Bus Drivers We will train you!
Send letter of interest & resume to: District Office - Application for _________________ Letchworth Central School 5550 School Rd., Gainesville, NY 14066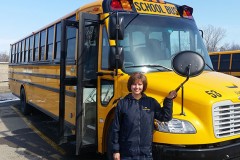 Bus Drivers Needed
BUS DRIVERS NEEDED Letchworth & Perry Sites
We Will Train You!
10 Month employment (summers off) • Our buses are stored inside year round! • Minimum run rate of $21 • Contract Step 1 - $14.32/hour • BENEFITS: Drivers receive: Sick Days, Personal Days, Bereavement time, Paid Holidays, Healthcare benefits (Single or Family) Apply to: Business Administrator Letchworth Central School 5550 School Rd., Gainesville, NY 14066 Deadline: Open until filled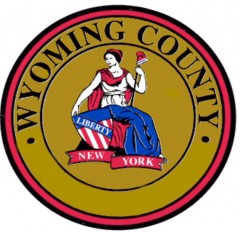 Wyoming County Job Opporunities
WCCHS POSITIONS
LICENSED PRACTICAL NURSE - SNF - $17.78/hr starting rate
HOSPITAL AIDE – Med Surg - $13.79/hr starting rate
C.N.A.'S, PT AND FT - SNF – $15.04/hr starting rate
REGISTERED PROFESSIONAL NURSES – ER, OB, MED SURG/ICU Pay based on experience/qualifications
PHLEBOTOMIST (PER DIEM) - Laboratory - $16.54/hr - $18.47/hr based on experience
SPEECH PATHOLOGIST (Per Diem) - Rehab Unit - $33.22/hr - $44.94/hr based on experience
NURSE PRACTITIONER – Family Medicine Clinic - $80,000 - $95,000 annually, based on experience and qualifications
PHYSICIAN'S ASSISTANT – Family Medicine Clinic - $80,000 - $95,000 annually, based on experience and qualifications
MEDICAL RECEPTIONIST – Family Medicine Clinic - $13.33/hr - $17.50/hr, based on experience and qualifications
MEDICAL OFFICE ASSISTANT – Family Medicine Clinic - $13.33/hr - $17.50/hr, based on experience and qualifications
REGISTERED NURSE – Family Medicine Clinic - $20.00/hr - $25.00/hr, based on experience and qualifications
LICENSED PRACTICAL NURSE – Family Medicine Clinic - $17.78/hr - $20.34/hr, based on experience and qualifications
FOOD SERVICE HELPER – Dietary - $13.13/hr starting rate
SOCIAL WORK ASSISTANT (PER DIEM) – SNF - $22.30/hr starting rate
OR TECH II – Operating Room Part Time $17.78 – 20.34/hr

Detailed information and applications available at http://www.wyomingco.net under Employment
or at Wyoming County Human Resources, 338 North Main Street, Warsaw, NY 14569
This institution is an equal opportunity provider and employer TDD 800 662 1220