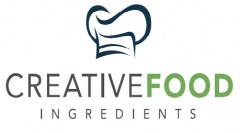 We are looking for new applicants on all 3 shifts!
Machine Operators (experience required)
Warehouse Operators (experience required)
Production Packers no experience needed, we will train you!
Come join our team by applying
in person or online
1 Lincoln Ave., Perry NY 14530
or Creativefoods.com
EXPERIENCED PARTS/COUNTER PERSON…

INTERESTED APPLICANTS
PLEASE CALL STEVE @ 237-6131!
McClurg Chrysler, Perry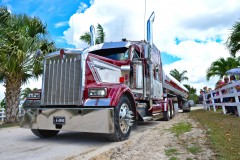 Class A Driver
Local deliveries in WNY area, home every night!
• Experience driving either semi, dump or log loader truck.
• Must be able to perform routine inspection of the vehicle.
• Wages based on experience.
Send resume to:
Attica Package Co., Inc./D&D Logging
PO Box 295
Attica, NY 14011
or email: apc.office@verizon.net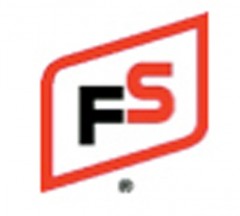 Warehouse/ Operator
We're Hiring Now!
GROWMARK FS
GAINESVILLE LOCATION
Warehouse/ Operator
Competitive Wage Paid Based on Ability
401K Offered
Visit our website:
http://www.growmark.com/careers/pages/default.aspx
Call: 585-322-7273 or stop in at
4608 School Road, Gainesville
for an interview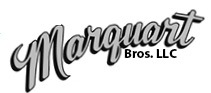 Class A or B Driver's & Farm Machinery Operators
Positions Available Now:
Class A or B Driver's &
Farm Machinery Operators
Salary commensurate with experience. Local runs.
Contact Jane at Marquart Bros., LLC - 493-5603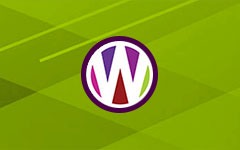 APPLICATIONS ARE CURRENTLY BEING ACCEPTED FOR THE FOLLOWING SEASONAL JOB TITLES:
GENESEE STATE PARK REGION: LETCHWORTH STATE PARK
1 Letchworth State Park, Castile, NY 14427 Phone: (585) 493-3600
APPLICATIONS ARE CURRENTLY BEING ACCEPTED FOR THE FOLLOWING SEASONAL JOB TITLES:
Park and Recreation Aide 1: (Job Rate: starts at $11.80/hr.)
Maintenance/Cleaning Staff: Various duties including the general upkeep of parks buildings and grounds. Job duties may include but are not exclusive to operating
vehicles and/or equipment, cleaning buildings/grounds, trim mowing and mowing lawns, trash removal, trail maintenance, painting, general maintenance of
campground/cabin areas.
Clerical - Office and Administration: Visitor Center and Campground offices: Job duties may include but are not exclusive to: revenue collection, providing
excellent customer service, answering phones, registering patrons for overnight stays, providing park information to the public.
Boat Launch Attendants (Silver Lake/Conesus Lake): Job duties include providing customer service to patrons (parking assistance, answering questions),
maintenance of boat launch facilities (mowing, cleaning, etc.) revenue collection and reporting.
Gate Attendant: Job duties include: collecting revenue and issuing daily entrance tickets, revenue reporting, cleaning the gate building, and providing excellent
customer service to incoming patrons.
Park and Recreation Aide 5 - Park Ranger: (Job Rate Starts at $13.84/hr.)
Candidates will work throughout Letchworth, Silver Lake, and Conesus Lake State Parks as a Park Ranger. The anticipated starting date will be in late April with an
end date of mid-October and be considered a temporary seasonal position. The requirements are as follows but not limit to:
• Providing excellent customer service by engaging with the public in need of assistance
• Communicating rules and regulations in order to encourage compliance
• Providing First Aid/CPR skills as needed
• Providing minor maintenance and cleaning of facilities when needed
• Assisting office and gate staff
• Hiking trails with uneven terrain and varying elevations and working in all types of weather conditions
• Must have a valid NY state driver's license
• Prior security or public enforcement skills preferred
• Hours and schedules vary (evening/weekends/holidays required). 40 hours per week
Lifeguards: (Job Rate: starts at $14.65/ hr.)
Job duty includes: Obtaining and maintaining and passing all certifications required for becoming an NYS Parks Lifeguard (see lifeguard employment information).
Primary Location would be at the Letchworth State Park swimming pool; however, substitute guarding may be required at other parks containing beaches.
For more informtion go to: https://parks.ny.gov/employment/lifeguards/default.aspx
Park Employment Applications can be obtained at
https://parks.ny.gov/employment/documents/FillableUpdatedParksEmployeeApplicationS1000Part1.pdf
NYSOPRHP is an Equal Opportunity Employer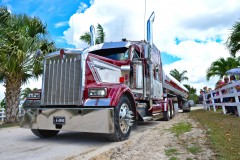 Class A & Class B Drivers Wanted
Local and Transport
Dedicated runs available.
Full or Part-time
Plus Benefits
Call 585-591-1624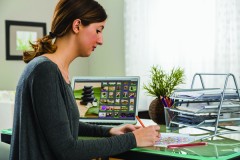 Purchasing Assistant
SUNY Geneseo is looking for a new team member to provide
excellence in service to the College community through this
newly created Purchasing Assistant position. The Purchasing
Assistant reports to the Director of Purchasing & Central
Services, and assists the Director and Associate Director
with administering and supervising the various functions in
Purchasing & Central Services, including: the procurement
card program; minority and women owned business program;
reviewing and processing routine purchase requisitions for
campus departments; providing day-to-day supervision of the
College's Property Control System; and serving as coordinator
for Research Foundation purchasing.
Bachelor's degree required. Spring 2020 graduates will be considered.
For complete details and to apply visit:
http://jobs.geneseo.edu/postings/2961 EEO/AA/M/F/V/D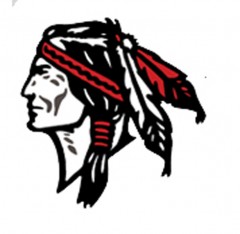 TEACHER ASSISTANT & AIDES
NOTICE OF JOB VACANCIES
TEACHER ASSISTANT (FT / 10 MONTHS)
NYS Certified or Certification In Progress
Salary $12.75/hr
TEACHER AIDE (FT / 10 MONTHS)
Must be Wyoming Co Resident
Salary $11.80/hr
Start ASAP
Benefits As Per Contract: Health, Prescription, Dental & Vision Insurance, Paid Holidays, Sick Time, Personal Time, Retirement
Send letter of interest and resume to:
Julie Pernesky, Dir. of Curriculum and Instruction
Letchworth Central School
5550 School Rd, Gainesville, NY 14066
jpernesky@letchworth.k12.ny.us
Deadline: 3/5/20 at 3:00 PM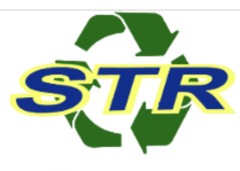 Class A or B CDL
Working Monday - Friday
Full Time or Part time
Late model
Clean Equipment
Supplied Uniforms
No Nights or Weekend.
Great Place to Work
Local Garbage and Roll Off Company
Scofield Transfer Recycling
Call Bruce Scofield 585-343-8383 scotransfer@yahoo.com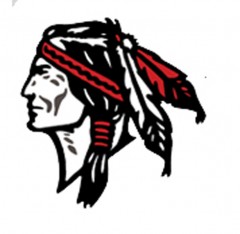 Bus Driver
Letchworth Central School
We Will Train You!
10 Month employment (summers off)
Our buses are stored inside year round!
Minimum run rate of $21
Contract Step 1 - $14.09/hour
BENEFITS:
Sick
Personal
Bereavement Time
Paid Holidays
Healthcare benefits (Single or Family)
Apply to: Business Administrator
Letchworth Central School
5550 School Rd.,
Gainesville, NY 14066
Deadline: Open until filled
Come join our team!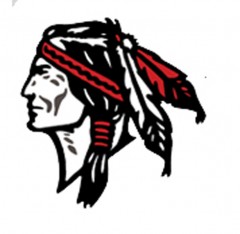 Custodian at LCS
CLEANER 3RD SHIFT
Full time / 12 months / With Benefits
Contract Step 1 - $11.10/hour
Must be at least 18 years old
High School Graduate (GED)
Knowledge of cleaning methods preferred
Full time benefits: Sick days, personal days,
bereavement, paid holidays, vacation after 1 year
(per school year as per contract)
Healthcare benefits [single or family]:
Medical, Prescription, Dental, Vision (as per contract)
Mail letter of interest and resume to:
Business Office - Cleaner
Letchworth Central School
5550 School Road
Gainesville, NY 14066
Or E-Mail: jnovak@Letchworth.k12.ny.us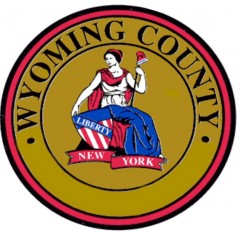 Wyoming County Job Opporunities
WCCHS POSITIONS
LICENSED PRACTICAL NURSE - SNF - $17.78/hr starting rate
HOSPITAL AIDE – Med Surg - $13.79/hr starting rate
C.N.A.'S, PT AND FT - SNF – $15.04/hr starting rate
REGISTERED PROFESSIONAL NURSES – ER, OB, MED SURG/ICU Pay based on experience/qualifications
PHLEBOTOMIST (PER DIEM) - Laboratory - $16.54/hr - $18.47/hr based on experience
SPEECH PATHOLOGIST (Per Diem) - Rehab Unit - $33.22/hr - $44.94/hr based on experience
NURSE PRACTITIONER – Family Medicine Clinic - $80,000 - $95,000 annually, based on experience and qualifications
PHYSICIAN'S ASSISTANT – Family Medicine Clinic - $80,000 - $95,000 annually, based on experience and qualifications
MEDICAL RECEPTIONIST – Family Medicine Clinic - $13.33/hr - $17.50/hr, based on experience and qualifications
MEDICAL OFFICE ASSISTANT – Family Medicine Clinic - $13.33/hr - $17.50/hr, based on experience and qualifications
REGISTERED NURSE – Family Medicine Clinic - $20.00/hr - $25.00/hr, based on experience and qualifications
LICENSED PRACTICAL NURSE – Family Medicine Clinic - $17.78/hr - $20.34/hr, based on experience and qualifications
FOOD SERVICE HELPER – Dietary - $13.13/hr starting rate
SOCIAL WORK ASSISTANT (PER DIEM) – SNF - $22.30/hr starting rate
OR TECH II – Operating Room Part Time $17.78 – 20.34/hr

Detailed information and applications available at http://www.wyomingco.net under Employment
or at Wyoming County Human Resources, 338 North Main Street, Warsaw, NY 14569
This institution is an equal opportunity provider and employer TDD 800 662 1220