Large 2 bedroom
FOR RENT: Large 2 bedroom upstairs apartment in down-­
town Warsaw. $675/month plus utilities. Available Septem-­
ber 1st. 1 year lease, no pets. 585-447-1265
2 bedroom lower
FOR RENT, SILVER SPRINGS: 2 bedroom lower. NO
PETS! Lease, references, and 1-month security required.
Major appliances and ALL utilities included. Laundry facility
available on premises. $650/month. Available Sept 1! 786-
2954
Large 1 bedroom
FOR RENT: Downtown Warsaw, large 1 bedroom upstairs
apartment. $560/month + utilities. No pets. 1 year lease. 585-
447-1265
2 Bdrm. Split Level
FOR RENT IN ROSSBURG (BETWEEN FILLMORE &
PORTAGEVILLE): 2 bedroom split level apartment. Stove,
refrigerator, and washer/dryer on site. $550/month + utilities/
security. Call Jay @ 233-4158.
2 Bedroom in Country

FOR RENT: SOUTH WARSAW AREA-2 bedroom apart-­
ment in the country. $490/month + utilities. No pets. Avail-­
able September 1st. 786-0310
1/2 house in Wyoming
APARTMENT FOR RENT IN WYOMING:
2 bed-­room/1 bath, appliances included. $500/month + utilities. Se-­
curity/references required, no pets. 585-226-2803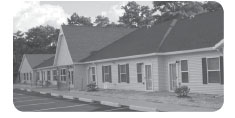 AFFORDABLE SENIOR HOUSING
Looking for Affordable Senior Housing?
Champion Place
33 Tempest St., Perry, New York
• 19 - One Bedroom, First Floor Apartments
• Energy Star Appliances
• Rent Based on 30% of Tenant's Income
• Gas Heat, Hot Water, Water, Sewer, Trash Collection, Stove & Refrigerator Included in Rent. (Tenant Pays Own Electric)
• Laundry Facilities & Mail Delivery within the Building
• Secure Building - Manager On-site
Tenants Must be 62 OR OLDER AND INCOME ELIGIBLE
Applications can be mailed or picked up at
WYOMING COUNTY COMMUNITY ACTION
6470 Rt. 20A, Suite 1 • Perry, NY 14530
Please call 585-237-2600 or 585-237-6601 with questions or for an application.
Available pursuant to the Fair Housing Act's equal opportunity and the accessibility requirements. Section 504 of the Rehabilitation Act.
2 BDRM. UPPER MAIN ST.
FOR RENT-MAIN STREET, PERRY: 2 bedroom upper
apartment. $540/month + deposit. Water/trash included. 585-
301-6238
3 BDRM. UPPER
FOR RENT-IN PIKE: 3 bedroom upper apartment. $795/
month + electric. Washer/dryer hook-up, pet friendly. Avail-­
able immediately. Security deposit required. 585-993-2294
1 BDRM UPPER
FOR RENT IN NUNDA: 1 bedroom upper, newly renovated,
street parking. $600/month + electric, application/security re-­
quired, no pets/smoking. 585-519-2696
Upper 1 bedroom apartment
FOR RENT: Upper 1 bedroom apartment in Rossburg
(located between Portageville and Fillmore). Stove, refriger-­
ator and washer/dryer on site. $425 plus utilities and secur-­
ity. Call Jay @ 233-4158.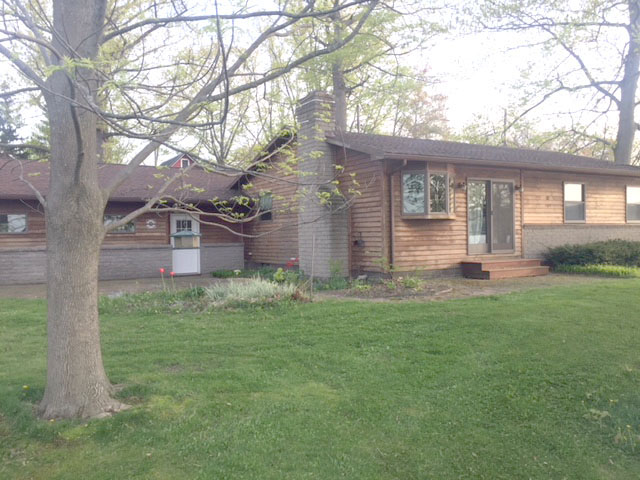 SUMMER LAKE HOUSE VACATION RENTAL:
Beautiful ranch home on Silver Lake near Letchworth State Park.
Weekly rental-sleeps 8, private, great view! Call/text 585-813-2676.
Clean 1 Bedroom
Clean, nice 1 bedroom loft for two quiet persons.
Water/garbage included, $450/month, no dogs.
Call with excellent references 786-8646.
COMMERCIAL RENTAL PROPERTY:
38 Duncan St.
(Behind Wyoming County Hospital) Perfect for professional
office space. First space is 1800 Sq.Ft. Second space is
1200 Sq.Ft. Please contact 585-750-0188.
Family Coming To Town?
Water Front Cottage For Rent
Weekly Rentals Available
Four bedroom, 2 bath. Sleeps 12. Two bedrooms have king beds, two bedrooms have two twins and one queen bed. Sit back and relax on the large screened in porch. Walk to the Club on Silver Lake and enjoy dinner or golf. $1,500/week. Email for more information: colleen@warsawpennysaver.com